I wrote an article for the new issue (Vol 40) of MAKE magazine titled Make a Modern Mobile – Swivels and a weight give flexibility and stability to this contemporary design. It explains how to make Mobile 78, a mobile based on Alexander Calder's mid-century modern mobiles with a contemporary design element to it. It includes a list of all the tools and materials needed and goes through all the steps to make the parts and assemble them.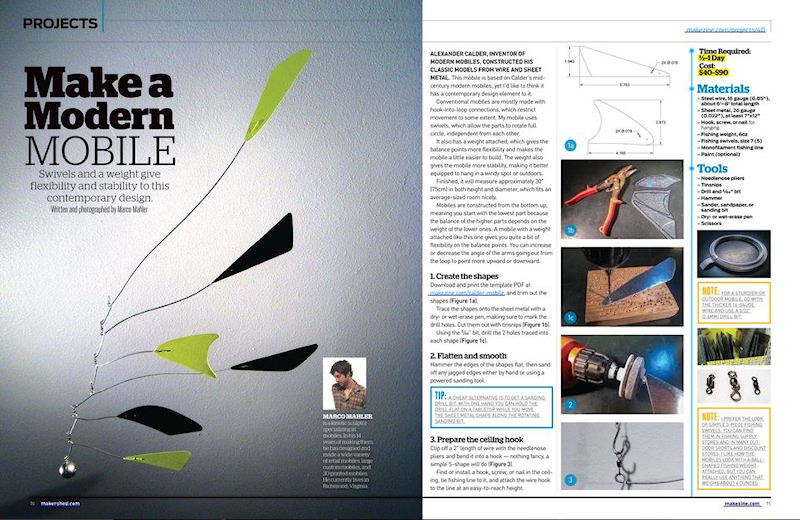 There's an online version of the article, a PDF version, or subscribe to the magazine (they have lots of other great projects in each issue!).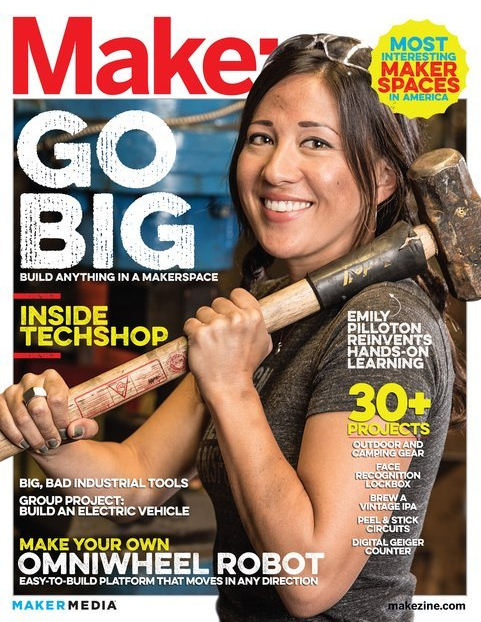 Also, see the page that I made on my website here that explains some of the basics about the balance of a hanging mobile and see my blog post about what wire to use to make a hanging mobile and where to buy it. I also have a blog post with some of the questions that I receive via email regarding how to make mobiles and my answers and see some of my mobiles – handmade mobiles, large custom-made mobiles, 3D printed mobiles and kinetic sculptures – if you're looking for design ideas. I also have a page with a definition and a short history of mobiles.
© 2014 Marco Mahler