Photos of a Custom Hanging Mobile made with brass and two attachment points
Photos of a custom mobile I finished making for a client (Robert Passal Inc. – Interior & Architectural Design) last week. It's made with brass and will be installed above a conference table: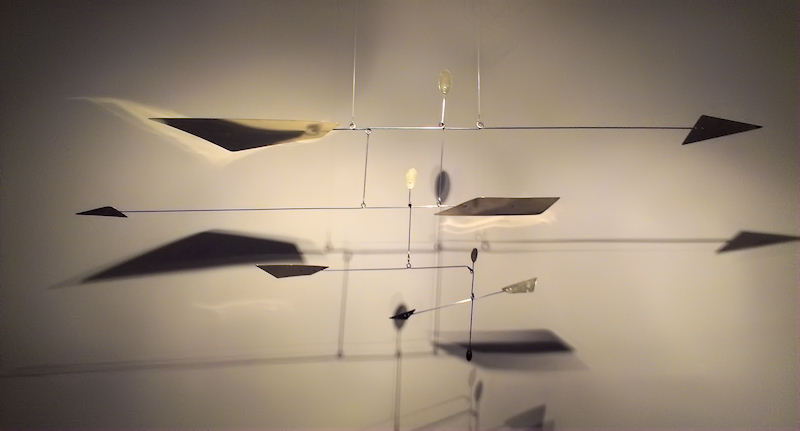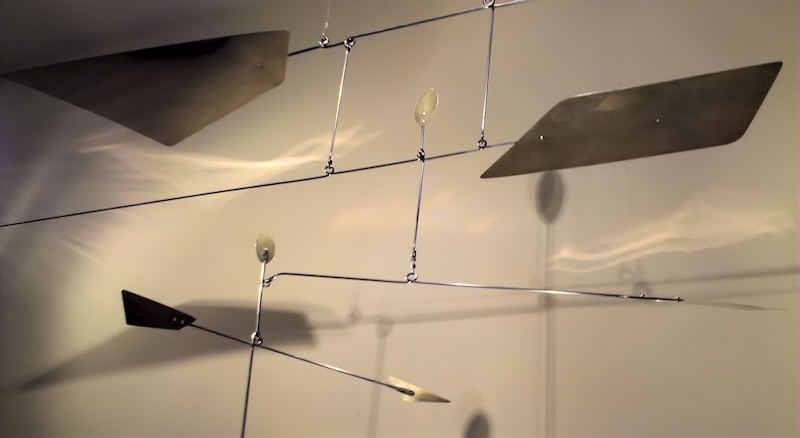 It has two attachment points on the ceiling (two lines) to keep the wider (upper) part of the mobile parallel to the rectangular conference table.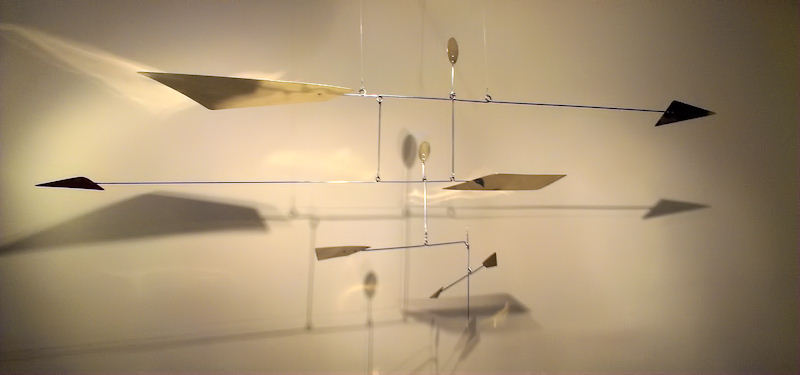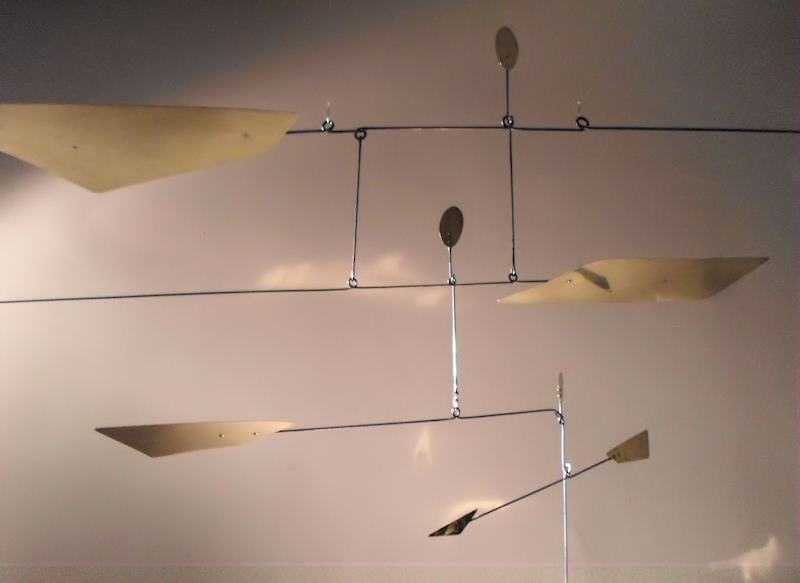 The lower (narrower) part of the mobile can rotate full circle.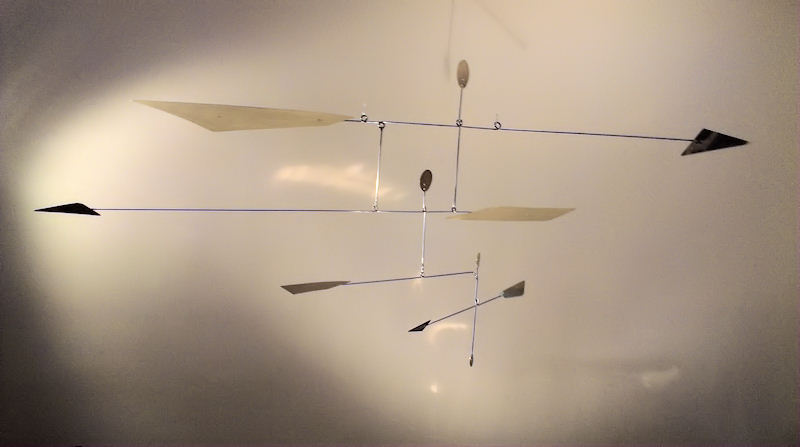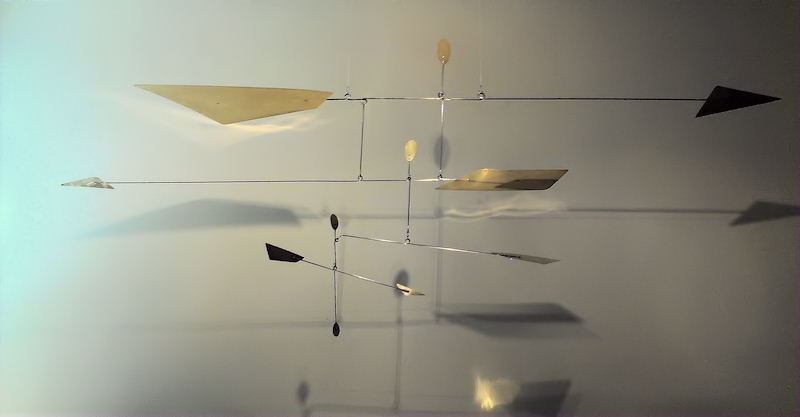 See more of my custom mobiles or read more of my blog about mobiles.
Copyright © 2018 Marco Mahler