New large hanging mobile – Mobile 92
Just finished making a 6 foot (2 meter) sheet metal version of this hanging mobile design (a bird?):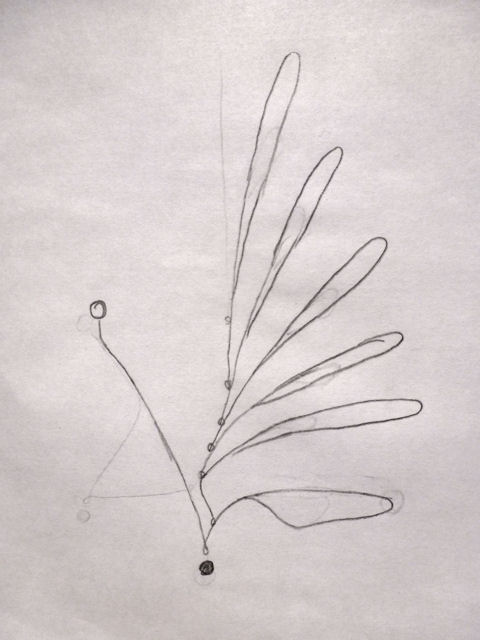 It looks amazing! And moves amazingly well too with the wind currents. I can't wait to post photos of it, maybe a video, too. Not sure yet what would be the best place / background for pictures. A plain white simple space? A farm? Maybe a lake.
[Update: Image with Mies van der Rohe daybed]
Copyright © 2018 Marco Mahler