Technical Behind-the-Scenes Aspects of Designing, Making and Installing a Large Custom Mobile
Some of the technical ("behind the scenes") aspects of designing, making and installing a large custom mobile.
Design:
Proposing a variety of designs to the client (see the full render designs).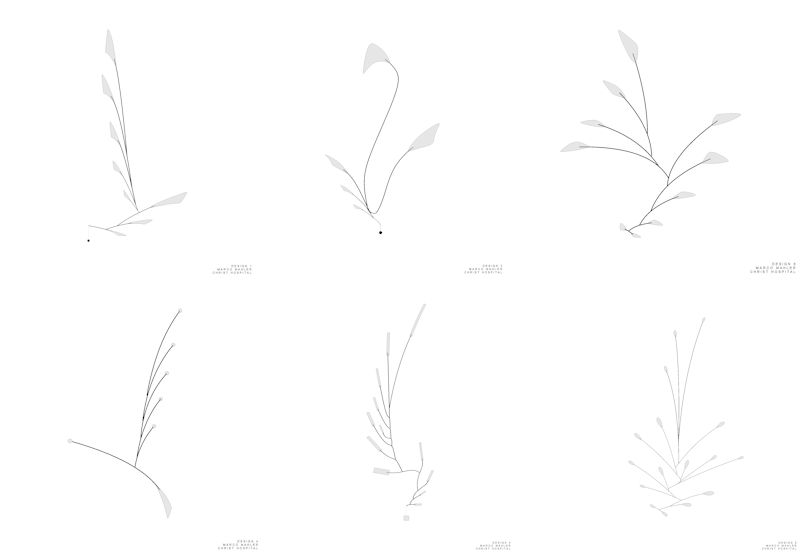 Site inspection.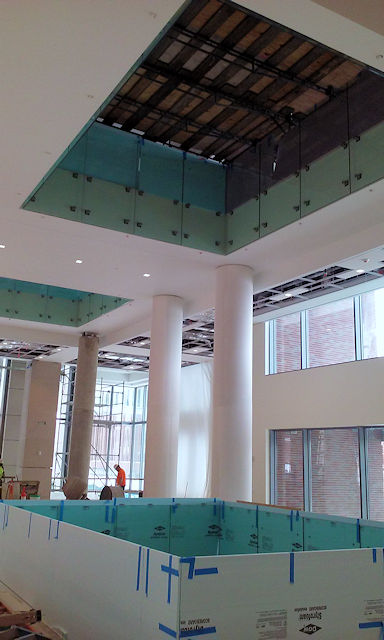 Planning:
Creating the 3d model of the space and the sculpture. Making adjustments to ensure that as the kinetic sculpture rotates and moves with the air currents, it will always remain out of reach from the various floors.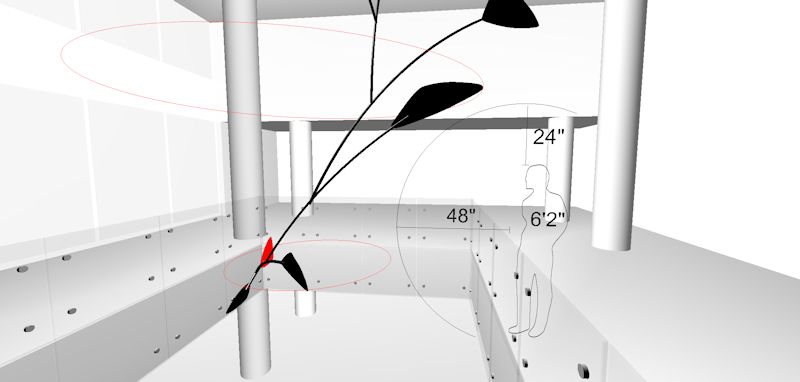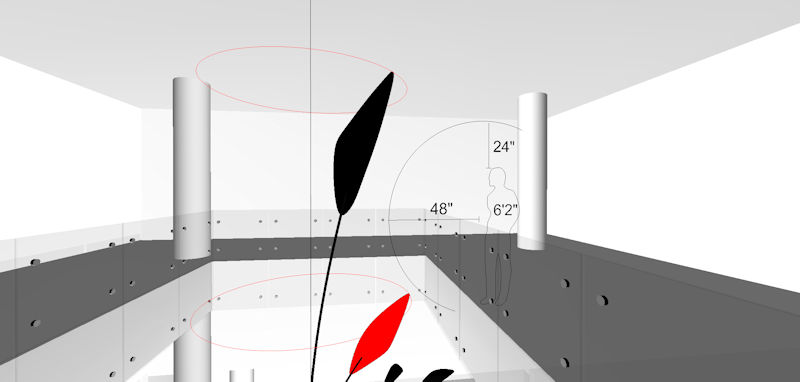 Establishing the engineering data.

Fabrication:
Preparing the file containing the shapes (Calder style/inspired with this specific design chosen by the client) for laser cutting.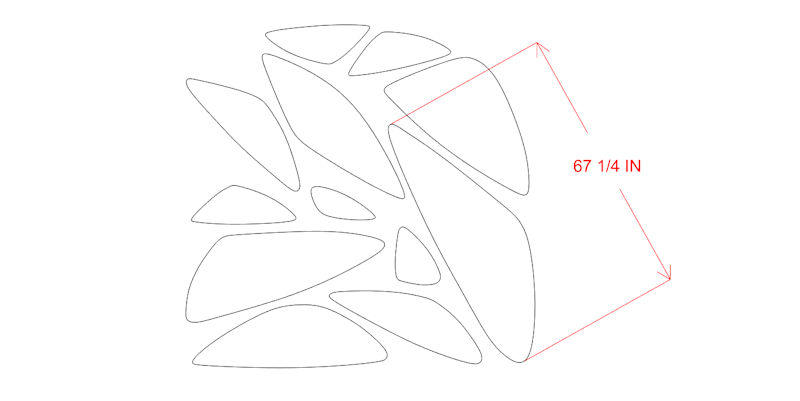 Custom made knurled pins pressure fitted with a 10-ton press.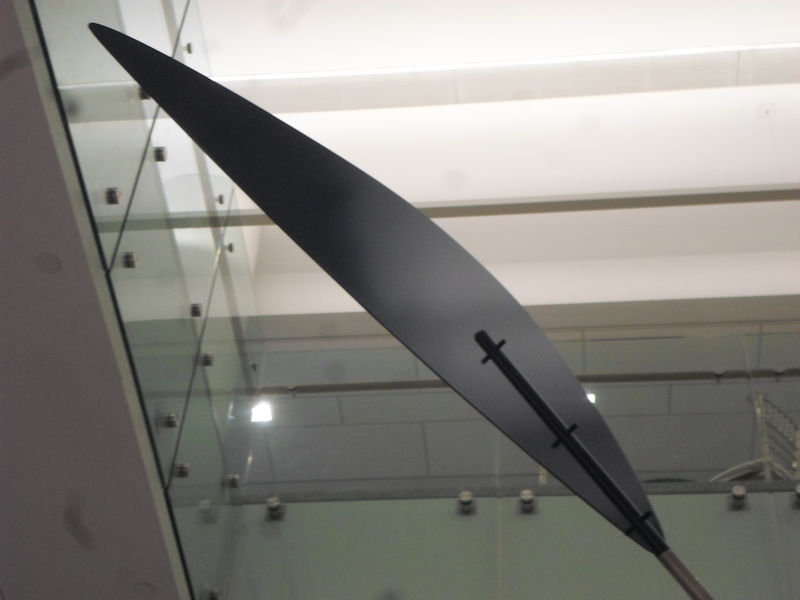 Verification:
Confirming that all the balance points have been calculated correctly, in other words, reality needs to confirm theory (with the help of a crane).
Transport:
Keeping it safe from vertical shocks caused by bumps and potholes as it's transported (in this case) 500 miles / 800 km across the Appalachian Mountains.
Installation:
Planning the layout of the mobile parts on the installation lift, so the overall 33 foot sculpture can be raised through the 22 by 15 foot opening in the atrium from the ground floor to the upper floors.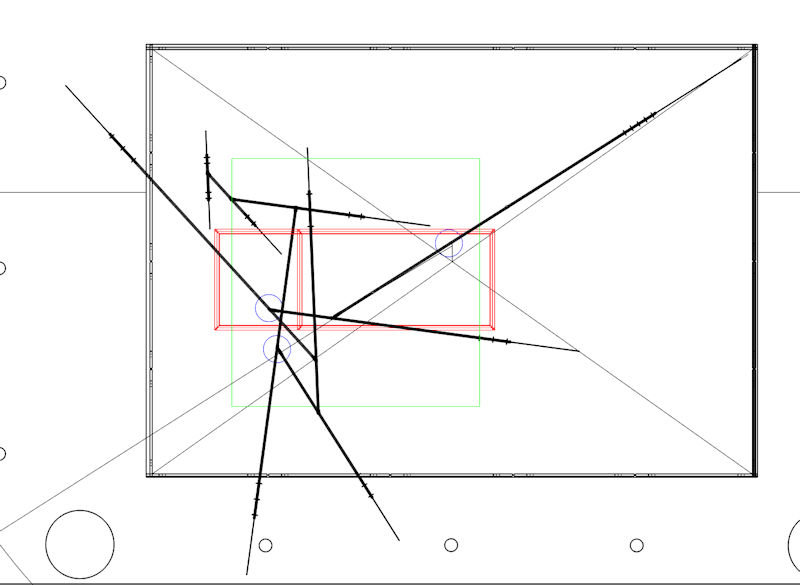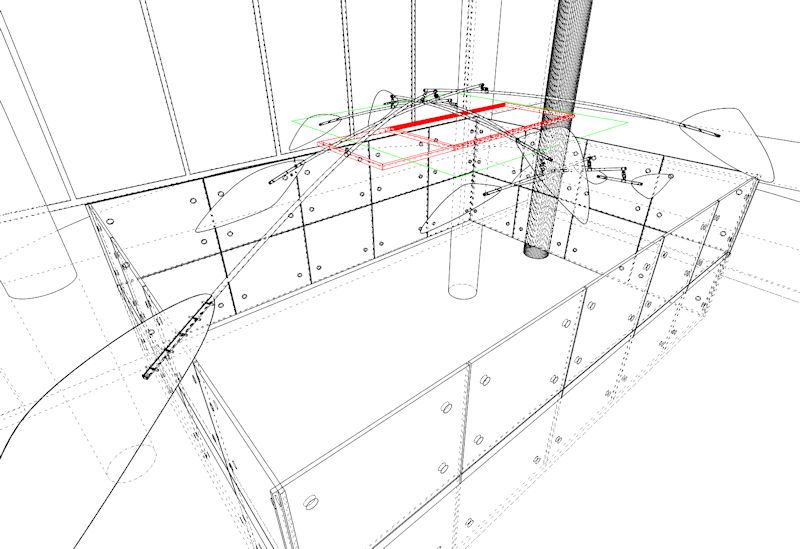 See the finished and installed mobile.
See more of my large custom mobile projects.
Copyright © 2018 Marco Mahler