Photos of Large Atrium Sculpture (Kinetic Art Mobile) Installed
Photos of a large atrium sculpture (kinetic mobile) I custom designed, made and installed (via The Art Company) at the newly built Joint and Spine Center at the Christ Hospital in Cincinnati, OH, last month (August 2015):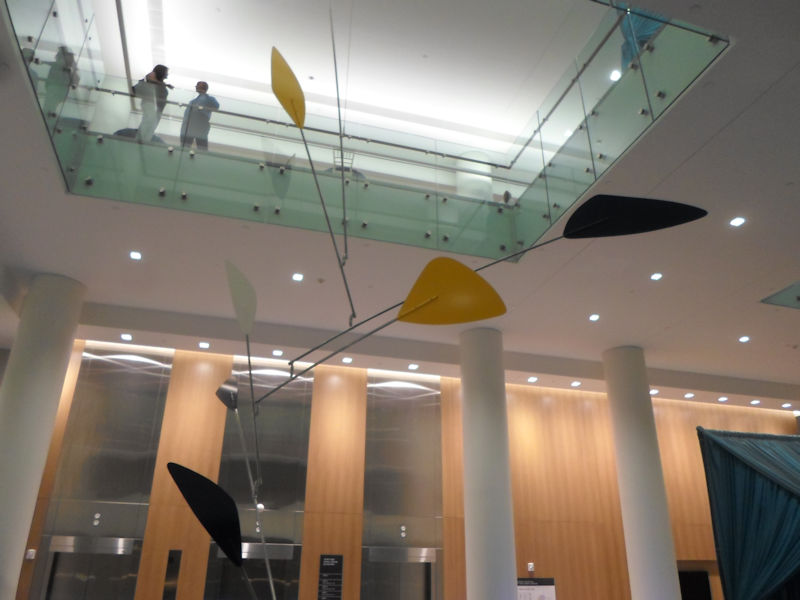 Initially, 22 different sculptors were considered for the project – see the design proposals that I submitted.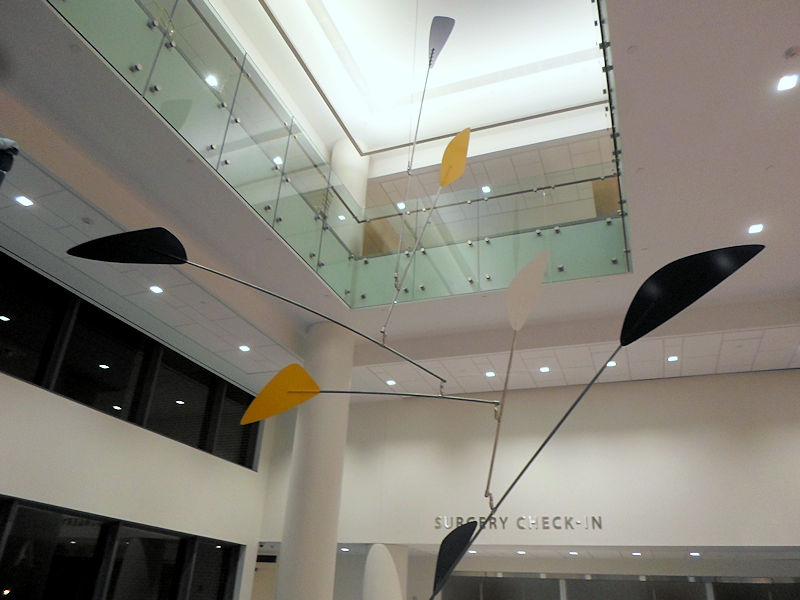 The sculpture measures 33ft (10m) in height and 26ft (8m) in diameter.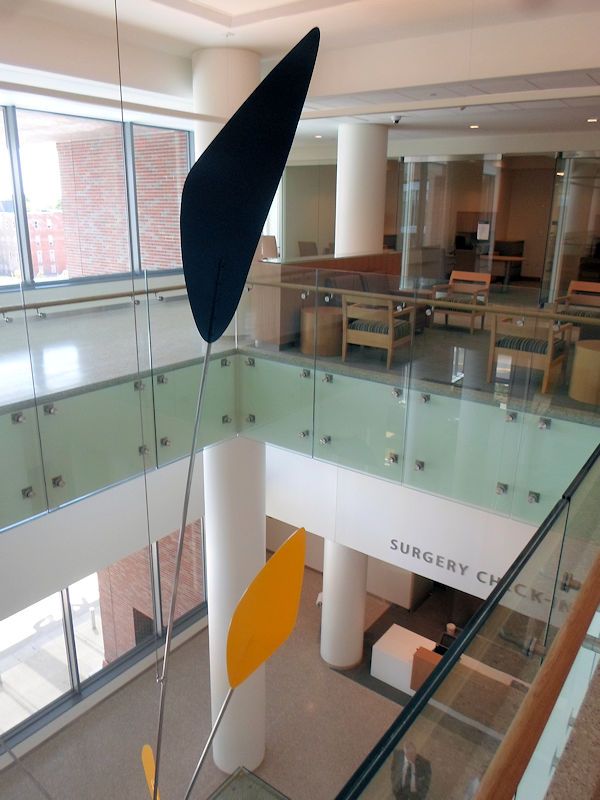 The largest shape is 5 2/3 ft long (1 3/4 m), the longest arm measures 17 3/4 ft (5 1/2 m) in length.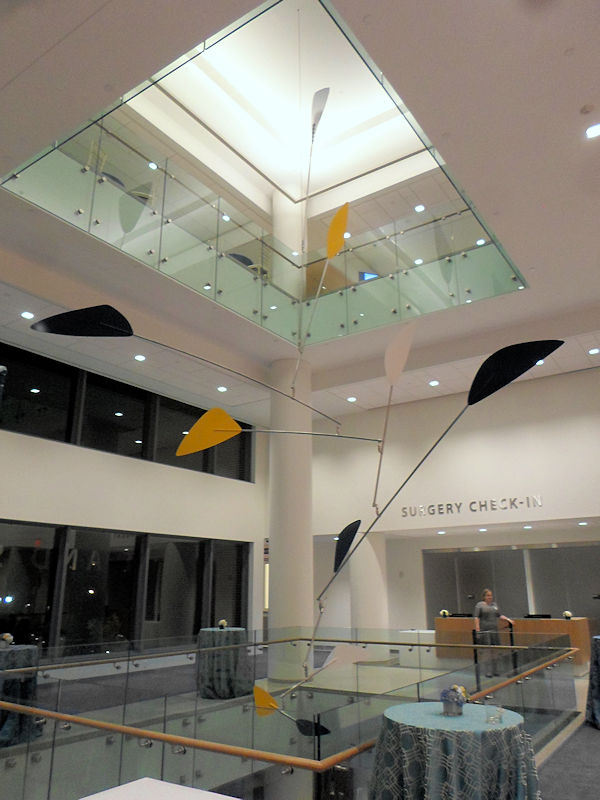 Made of aluminum, the mobiles weighs only about 100 pounds (45kg).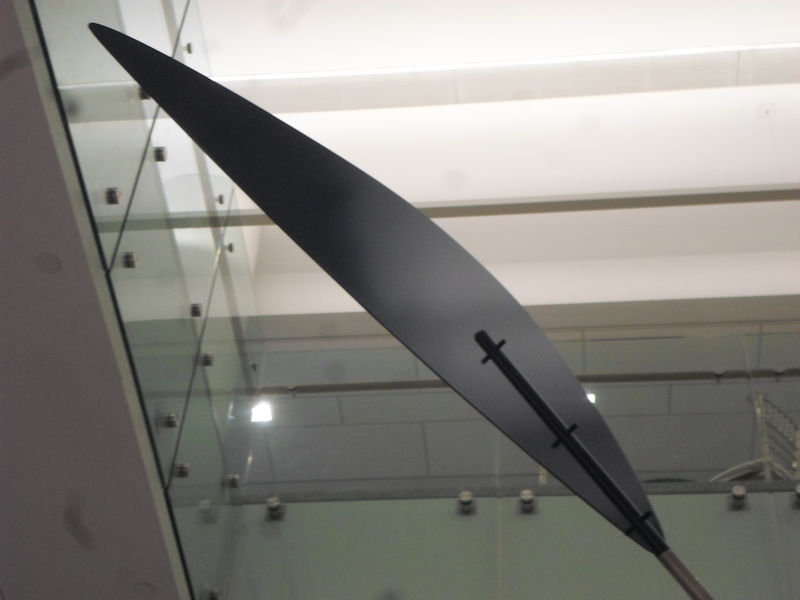 Two photos from the Grand Opening Celebration on August 28th 2015: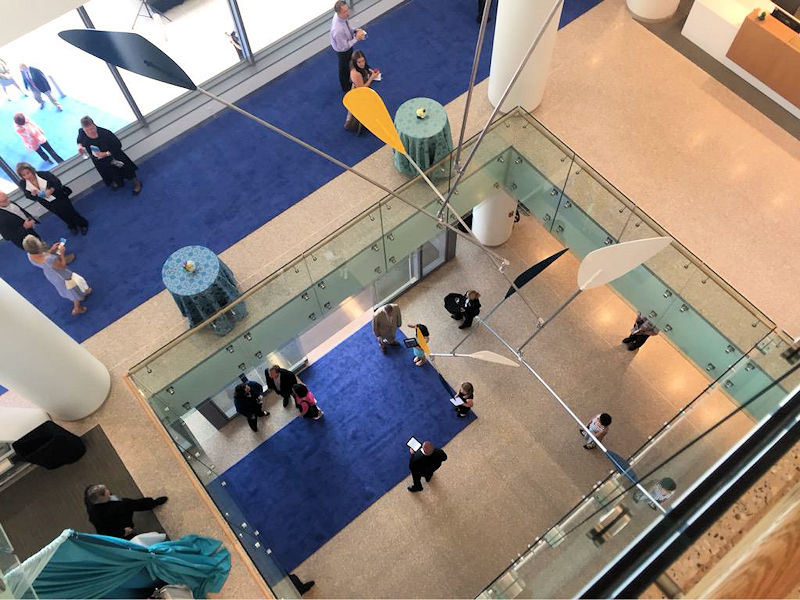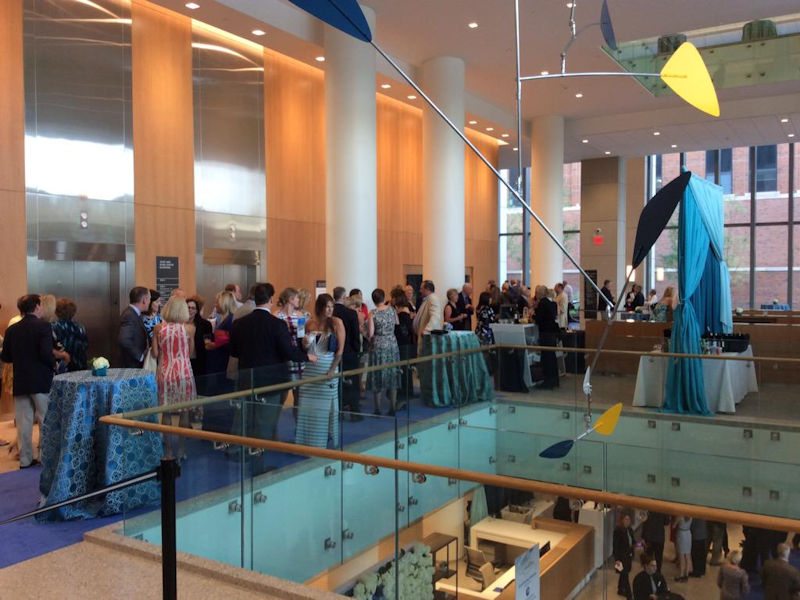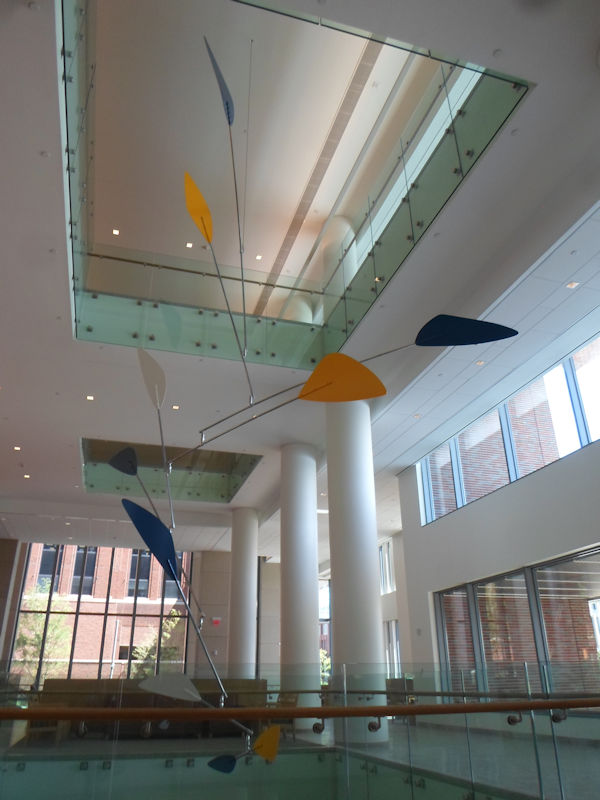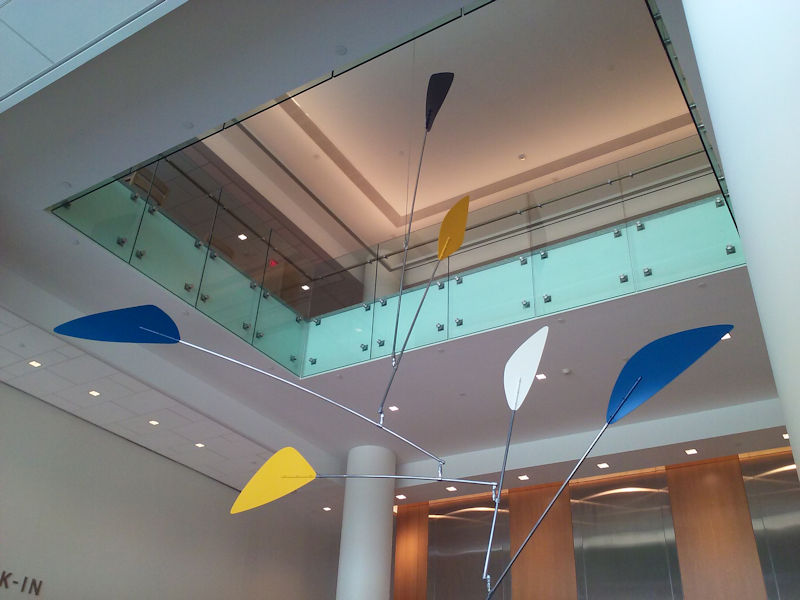 Render animation of the 3D model of the mobile: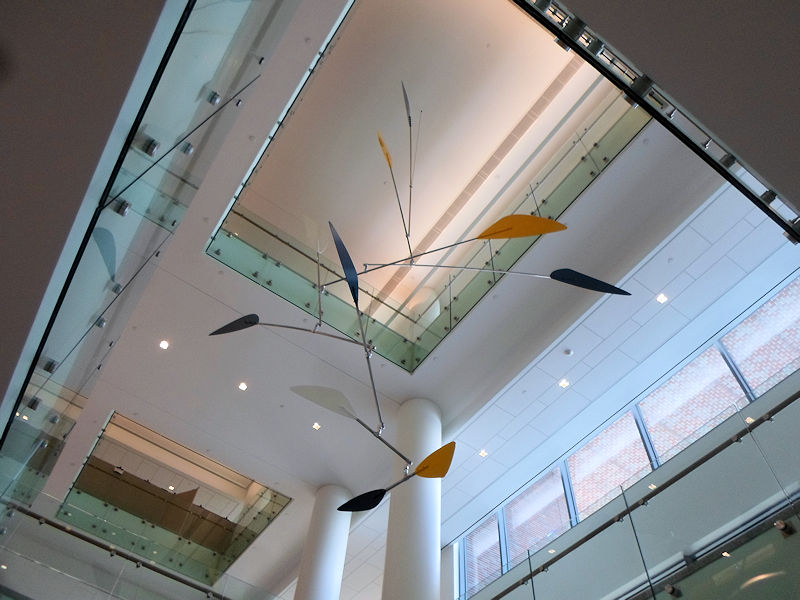 The hospital is located on a hilltop in historic Mt. Auburn above downtown Cincinnati. The view from the hospital's rooftop garden: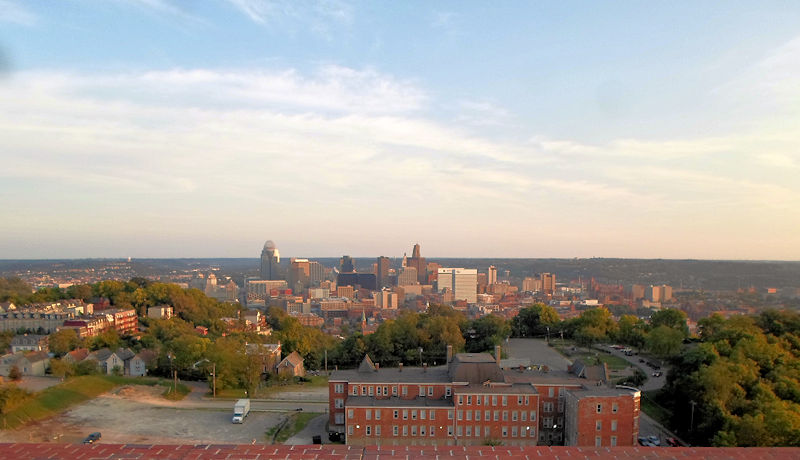 Skidmore, Owings & Merrill LLP (SOM) designed the new Joint and Spine Center, the same architecture, interior design, engineering, and urban planning firm that also collaborated with Alexander Calder on numerous projects from the 1950s through the 1970s. A view from outside of the suspended sculpture in the atrium: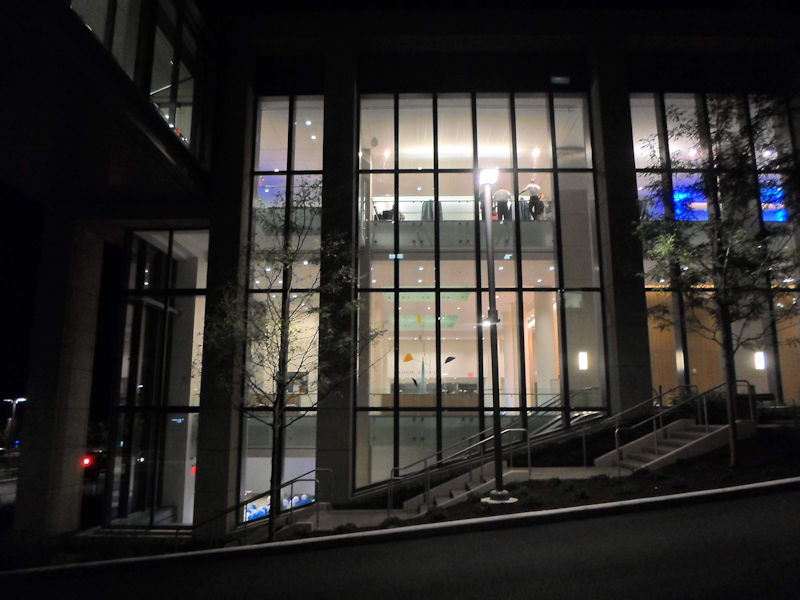 The 125 year old Christ Hospital is consistently recognized by U.S. News & World Report as one of the nation's top hospitals. Here's an outside view of the newly built Joint and Spine Center with the atrium in which the sculpture is installed at the main entrance: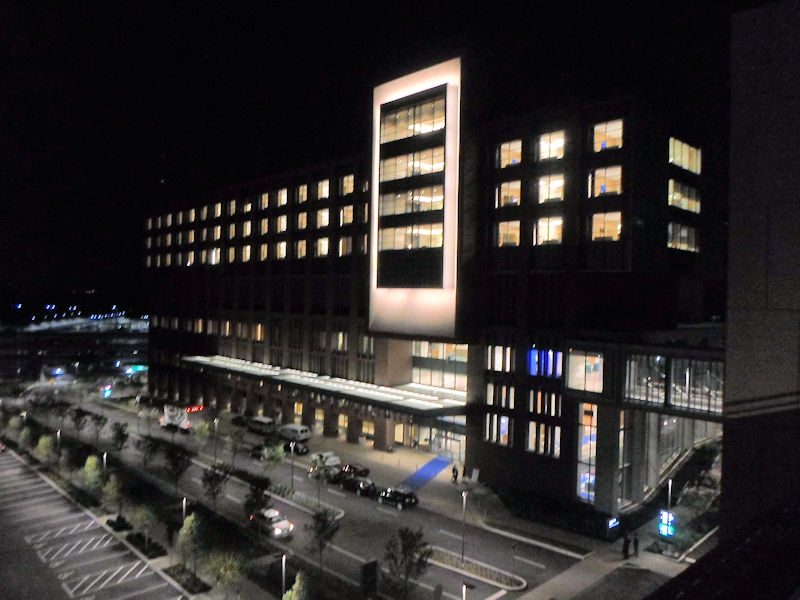 These are photos that I took myself. Professional photos should follow within a month. Here's one by Tom Rossiter for Health Care Design Magazine: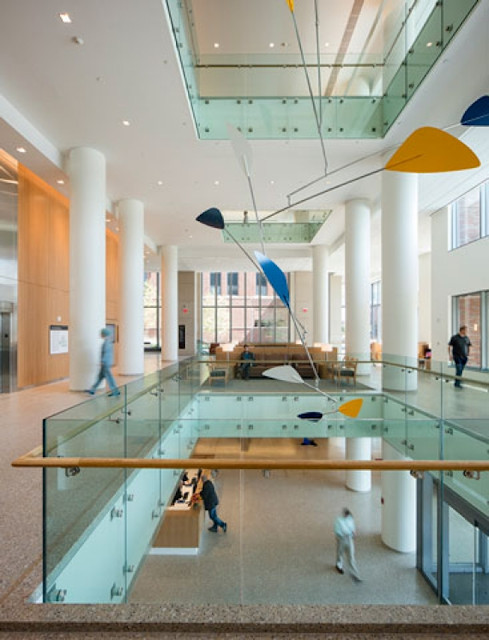 Thanks to Mike Rainer of Mike's Machine & Welding for assisting with the fabrication of the mobile.
– See more of my large mobile art –
Copyright © 2018 Marco Mahler