New Calder Exhibit "Motion Lab" at SFMoMA – Installation of Large Mobile in Atrium
A new Alexander Calder exhibit titled Motion Lab at The San Francisco Museum of Modern Art opened this past Saturday and will run until Sept 10 2017. It traces Calder's explorations of motion from the late 1920s to the late 1960s.
Photos of Rigger Lawrence LaBianca lowering from the SFMOMA sky bridge to finish installing Calder's 27-foot Untitled (1963) mobile in the Evelyn and Walter Haas, Jr. Atrium: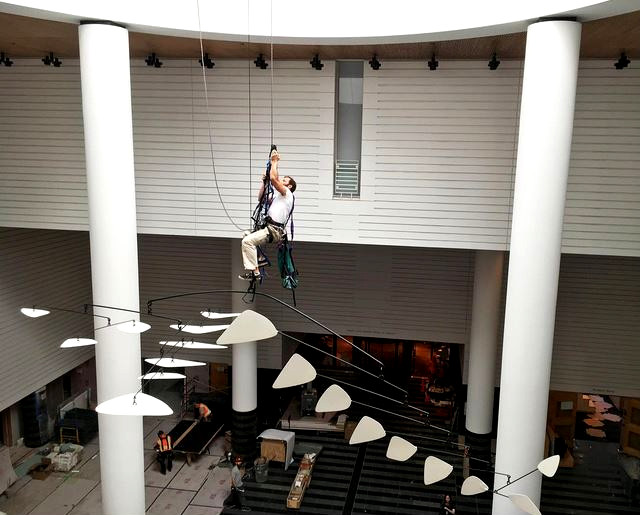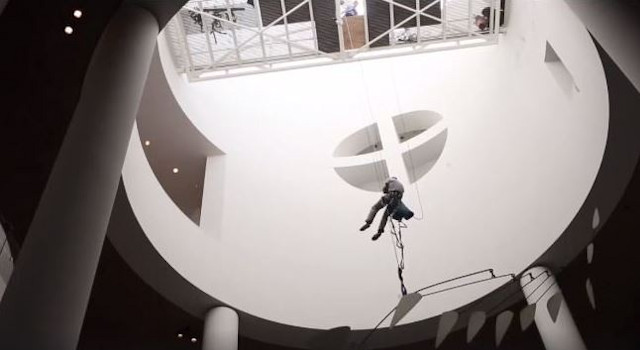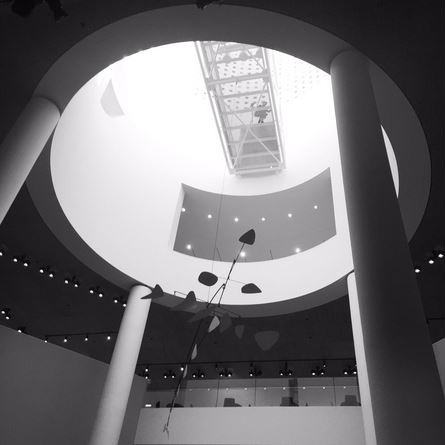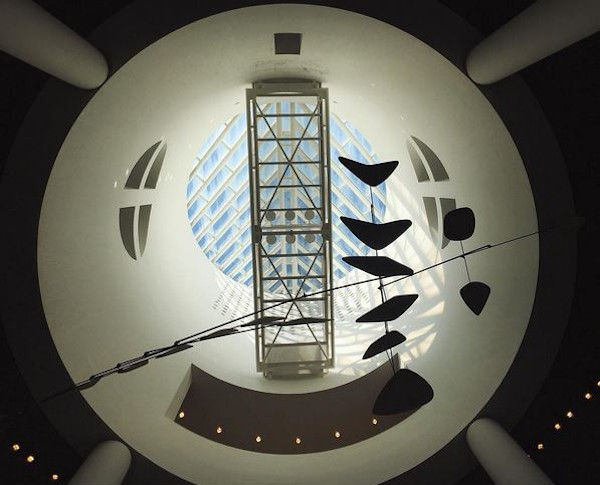 There's also a video of the installation by the San Francisco Chronicle.
– See some of my mobiles or read more of my blog about mobiles –
Copyright © 2018 Marco Mahler