Custom Mobile Art Project for the Rotunda at Titus Elementary School
Custom mobile project for the rotunda at Titus Elementary School in Warrington, PA.
The design is based on the school's PAWS award (pictured below). PRIDE is an acronym for P-Pride, R-Respect, I-Individual, R-Responsibility, D-Determination, and E-Empathy. Students receive a PAWS award when they display one of these character traits.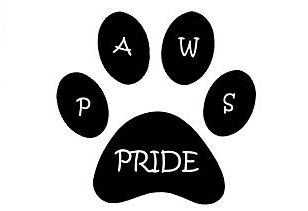 Initial design for the mobile: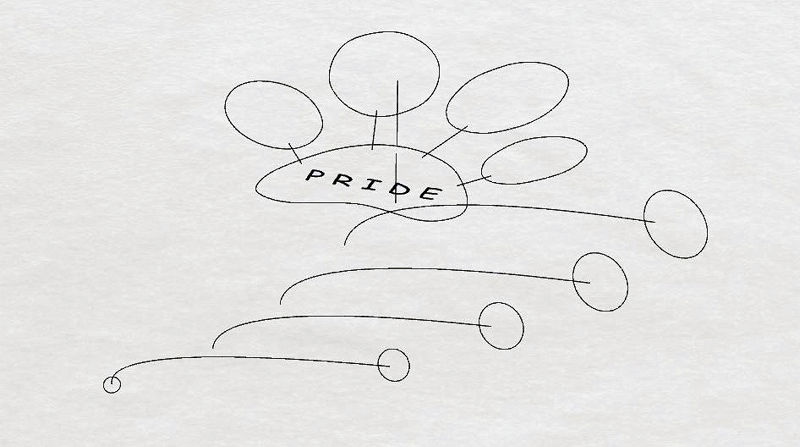 Renders of the mobile in the 3d model of the rotunda: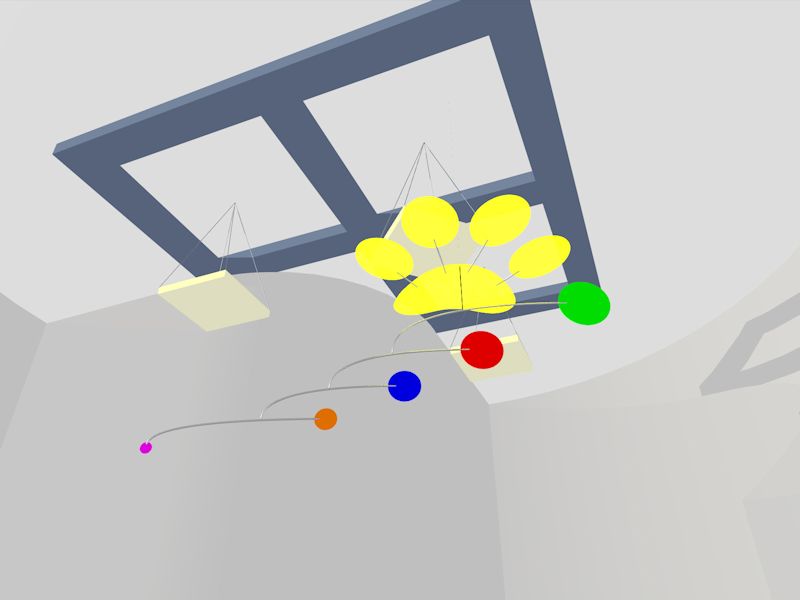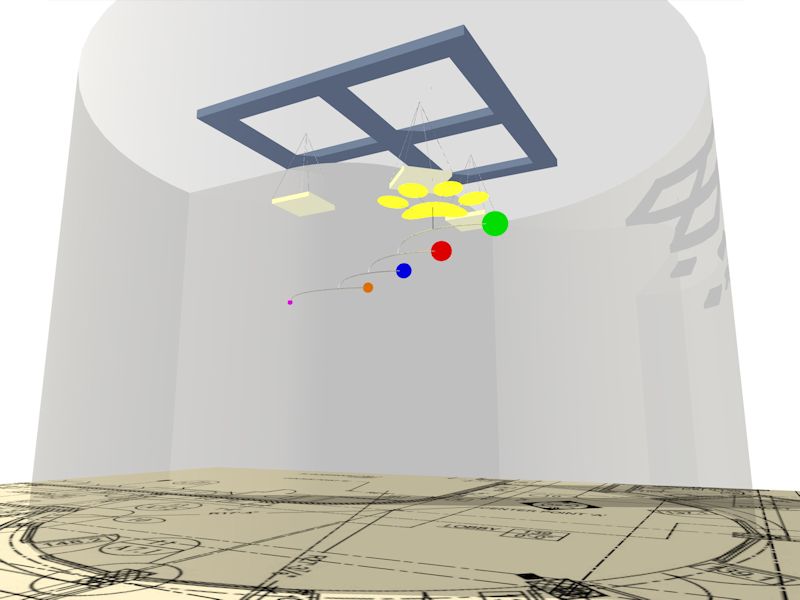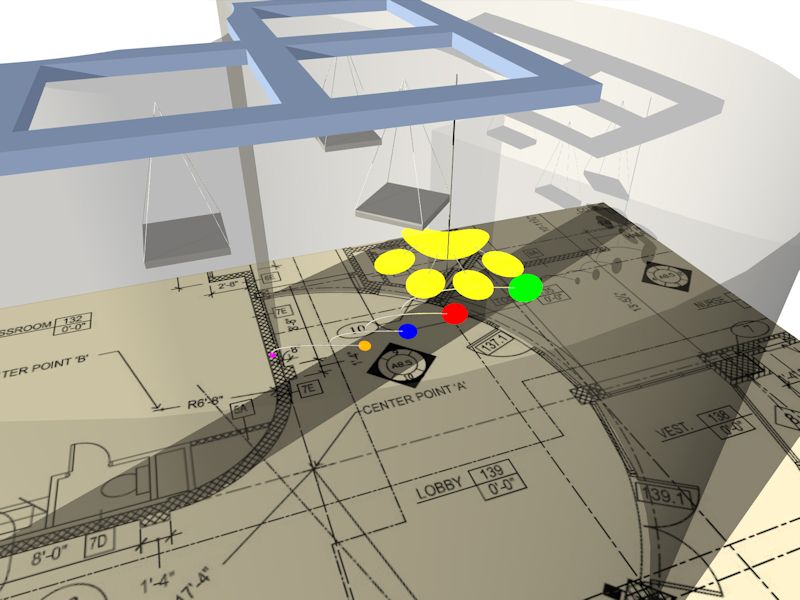 Calculating the balance points: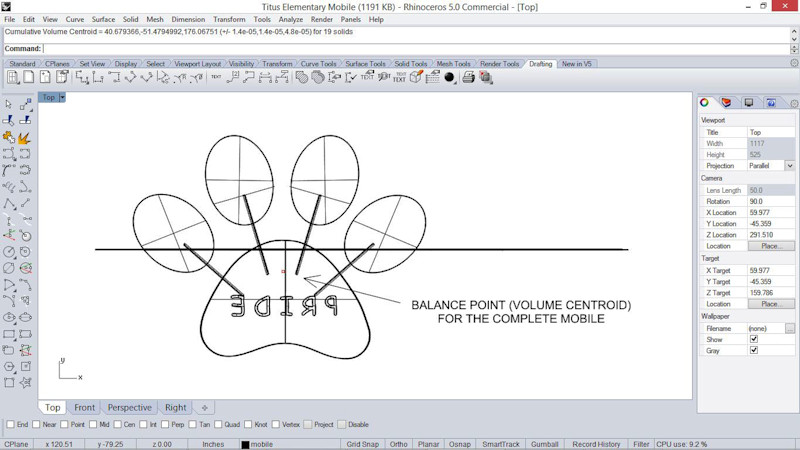 Laser cutting and engraving the parts with the help of an Epilog Fusion M2 at Big Secret: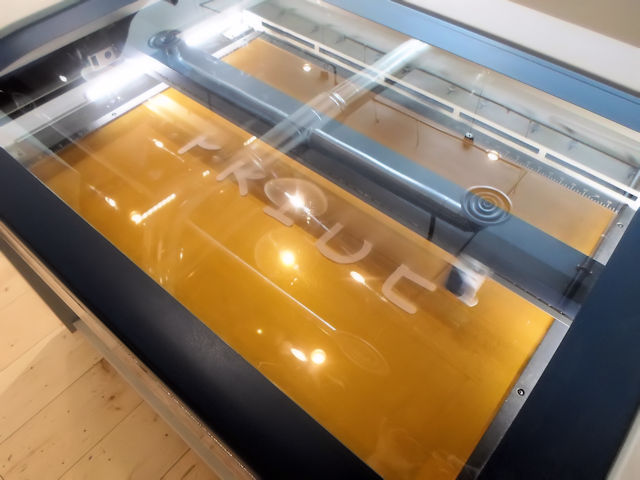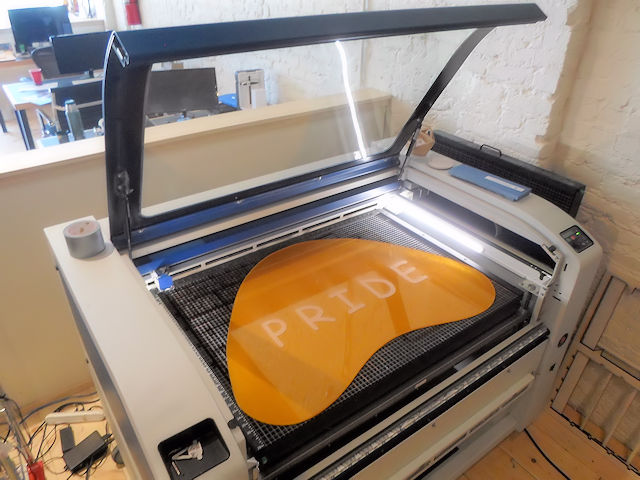 The finished mobile installed in the rotunda: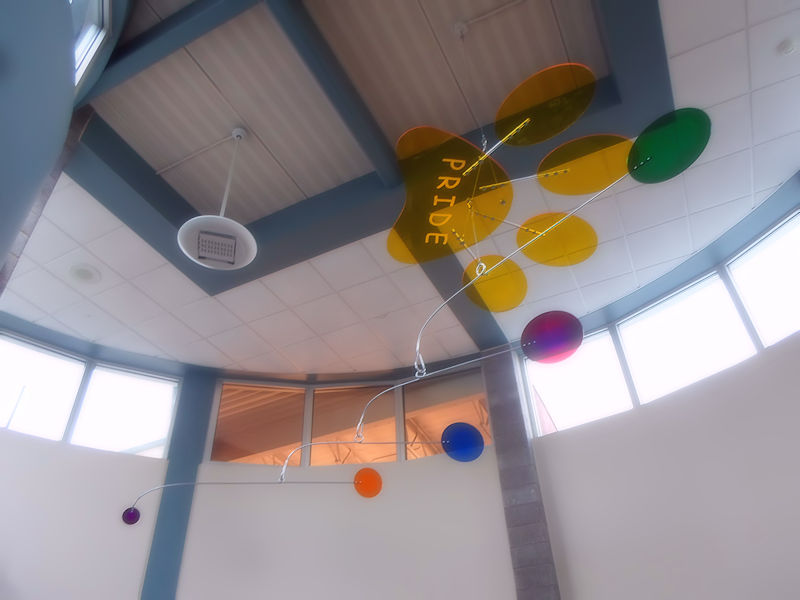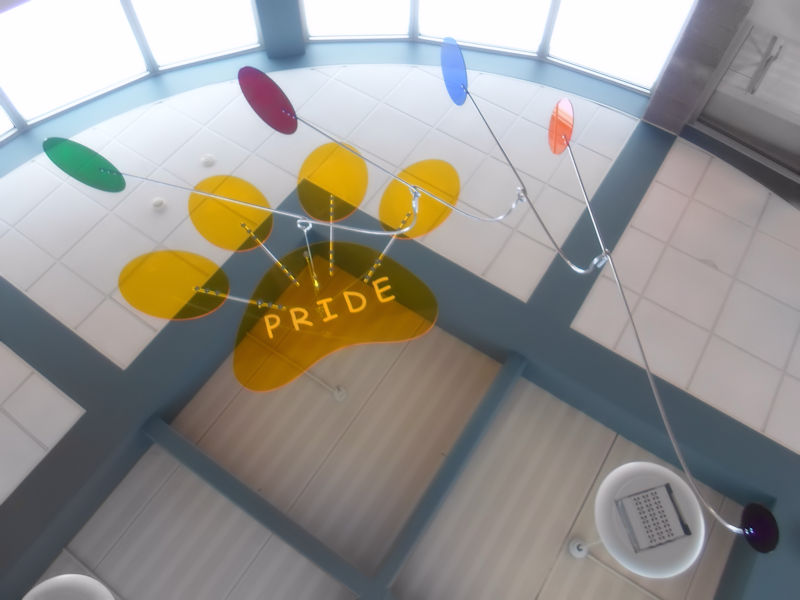 The wall plaque in the rotunda: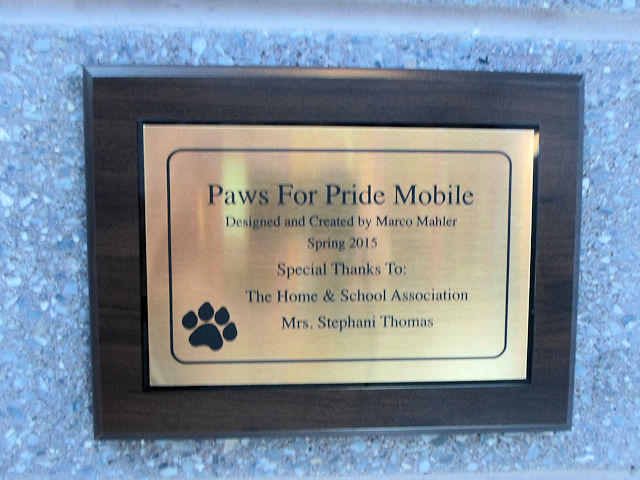 A "fly-around" animation of the 3d model:
Also see Video: Mobile installed at Titus Elementary by the Bucks County Courier Times.
– See more of my mobile commissions or read more of my blog about mobiles –
Copyright © 2018 Marco Mahler