Contemporary Mobile Sculpture – Distinct Appearances from Various Angles
Snapshots of a mobile in progress – as part of a new series of contemporary original mobile sculptures I'm currently working on. The 2-dimensional photos illustrate well the many different ways a mobile sculpture can appear from various angles: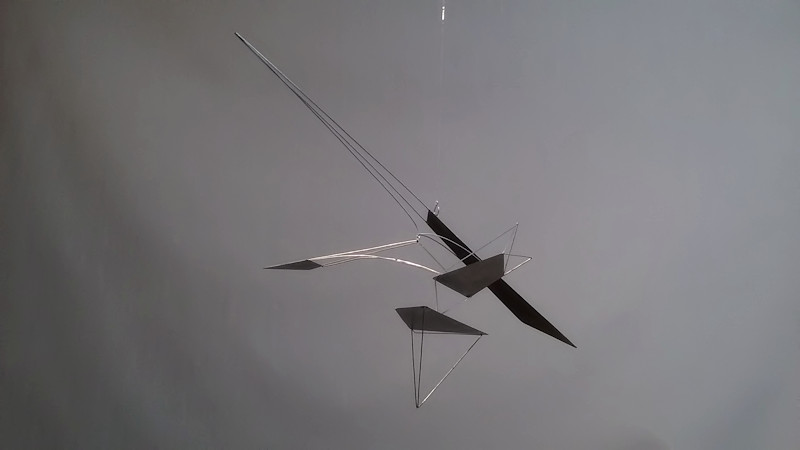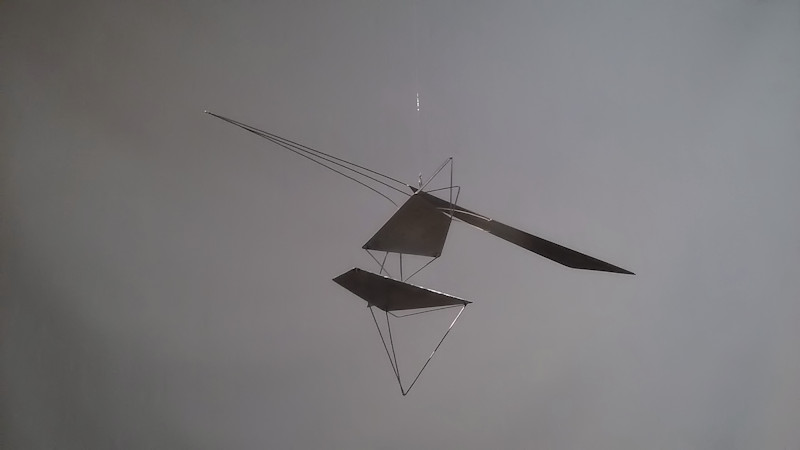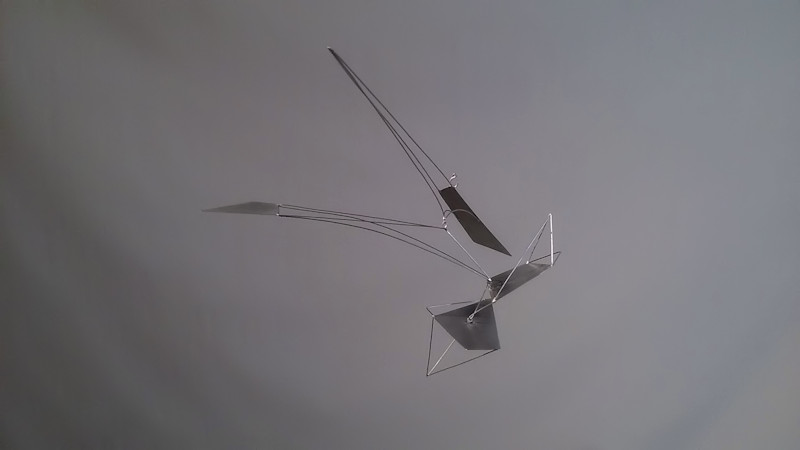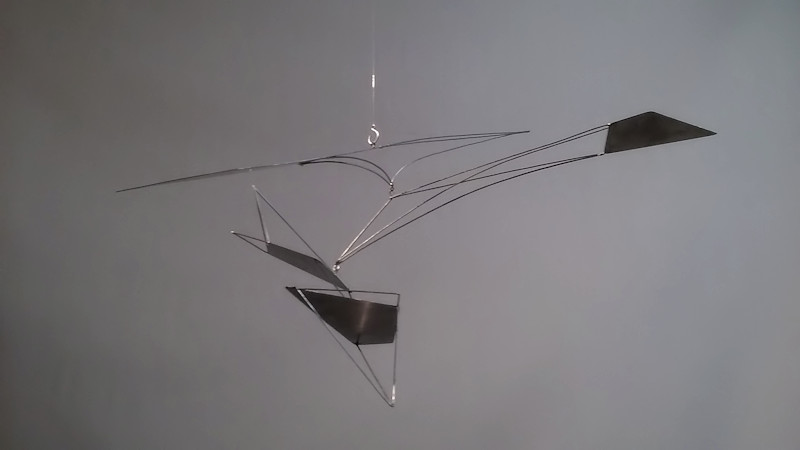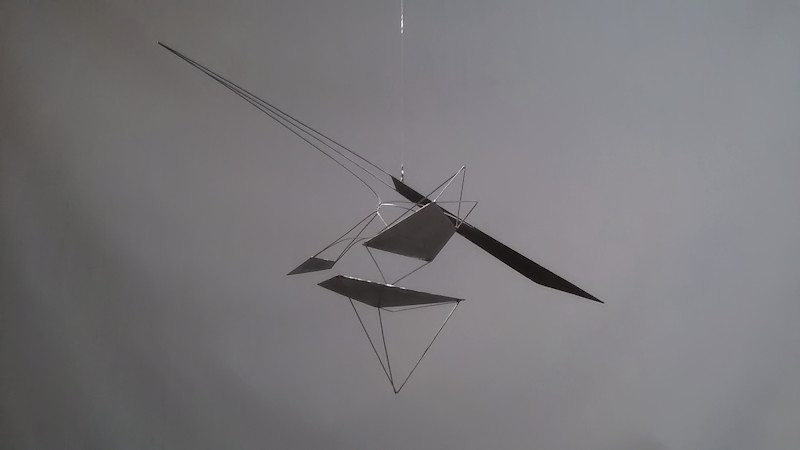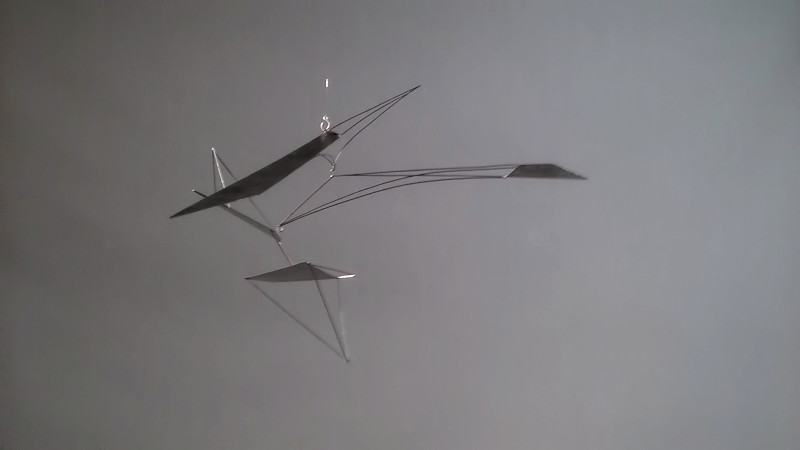 Same as the above linked-to sculptures, this mobile is a kinetic sculpture based on the same type of balance structure as a conventional Calder mobile, yet original and contemporary in design (architectural in design?).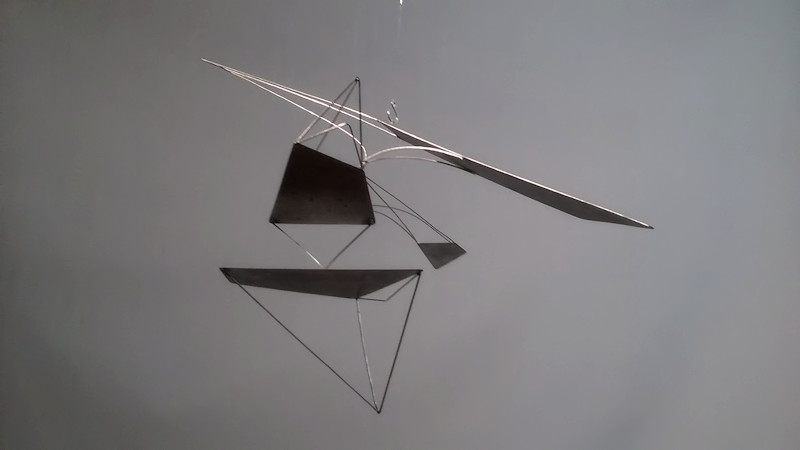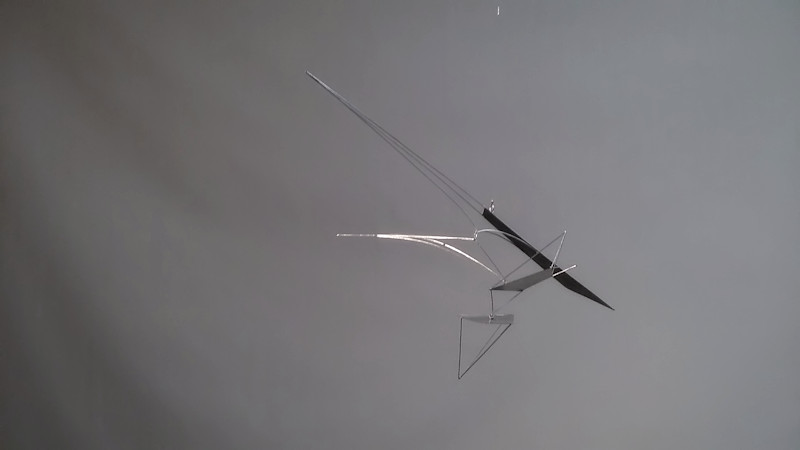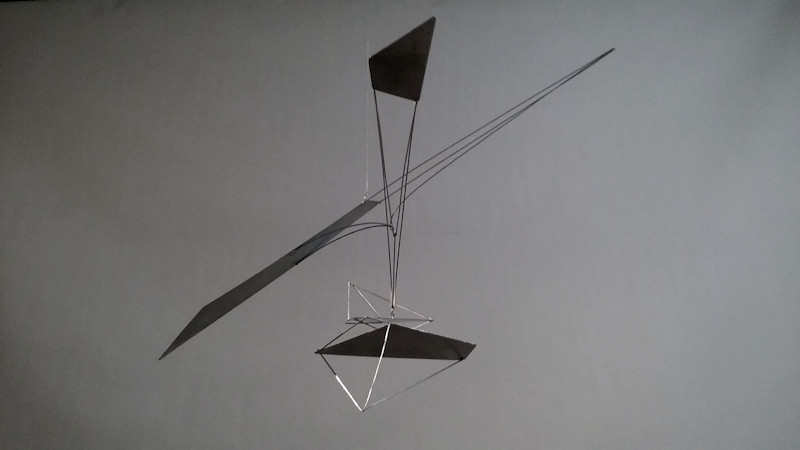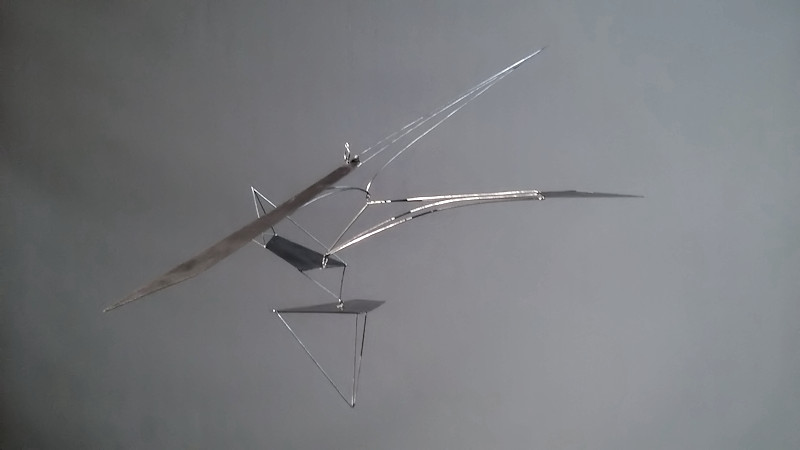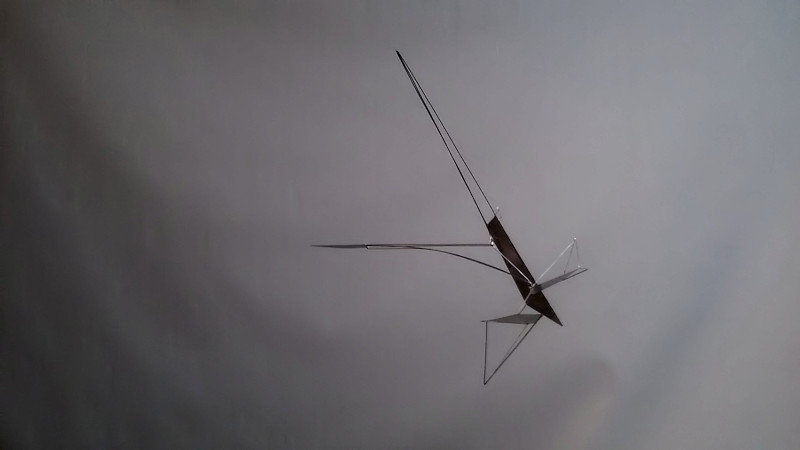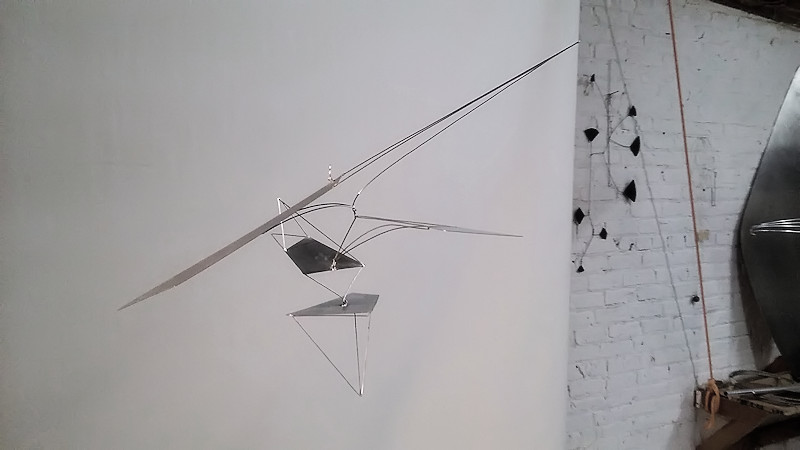 See more contemporary mobile sculptures:
– New Contemporary Original Mobile Sculptures in Progress – Part 1
– New Contemporary Original Mobile Sculptures in Progress – Part 2
See more of my mobiles
Copyright © 2018 Marco Mahler