Large Custom Calder-Style Mobile at Snowy Park
It was snowing yesterday so I took this large Calder-style mobile I just finished to the park, thinking the red and black shapes would probably show off nicely against the white of the snow in the photos. It's a custom made 12 feet (3.5 meter) tall Calderesque mobile made of carbon cold rolled steel made for a client's two story atrium: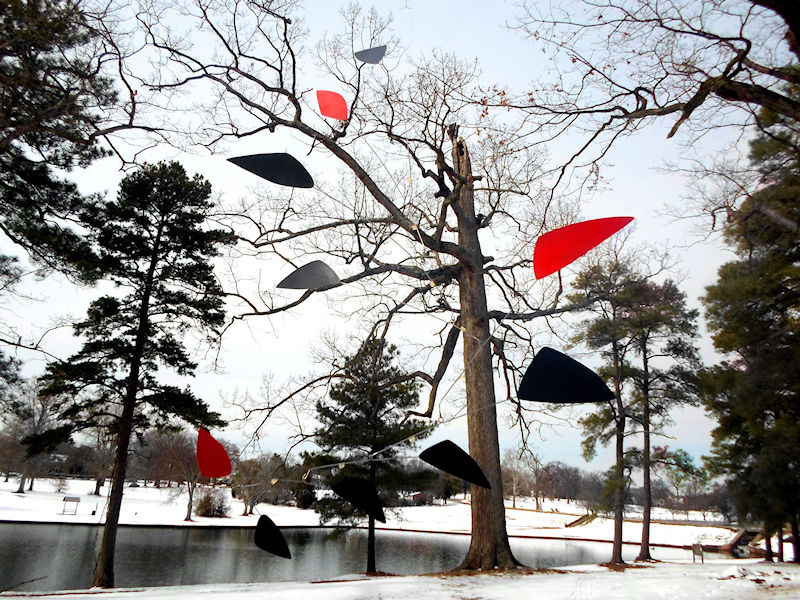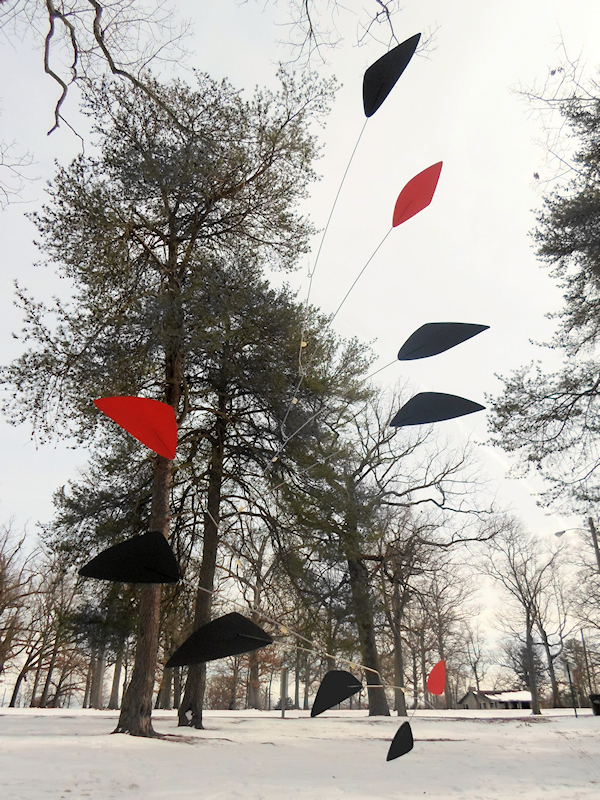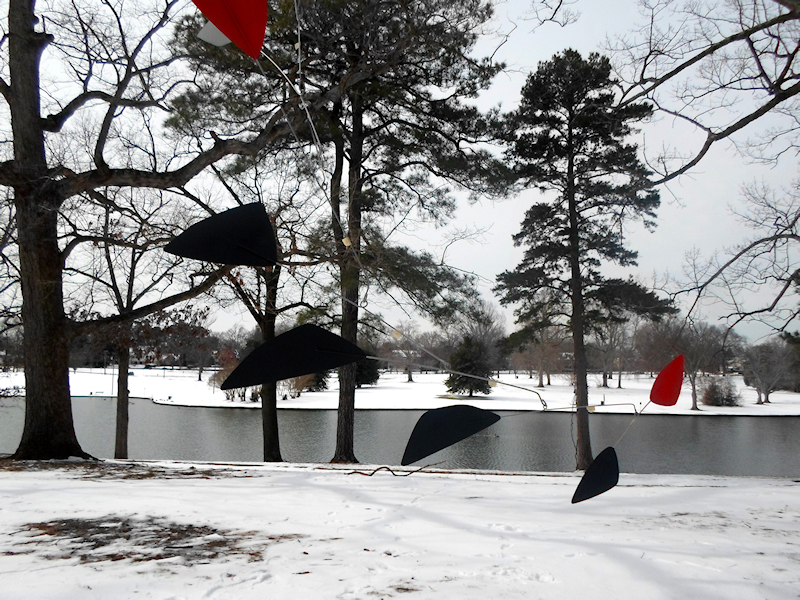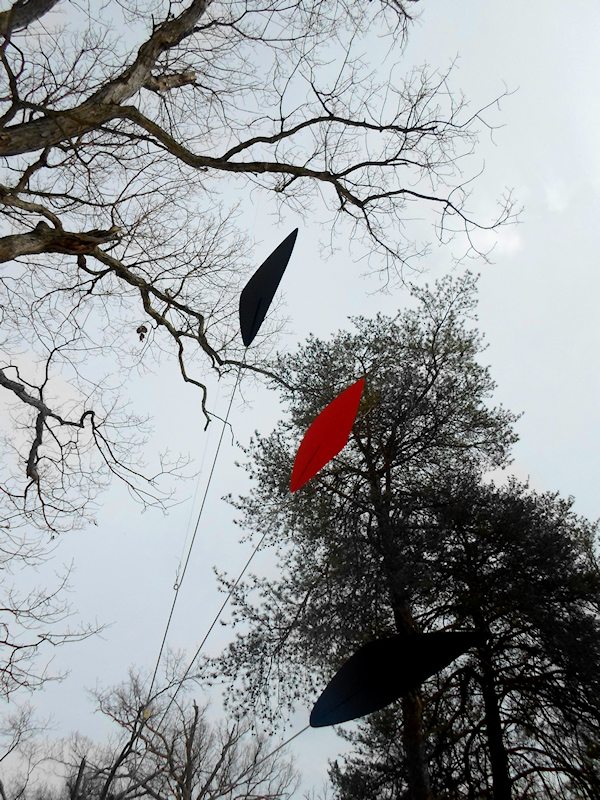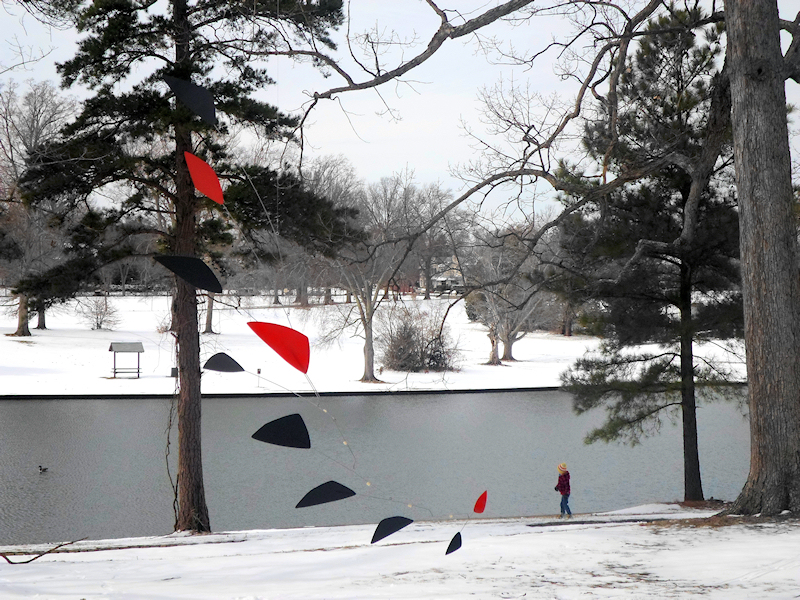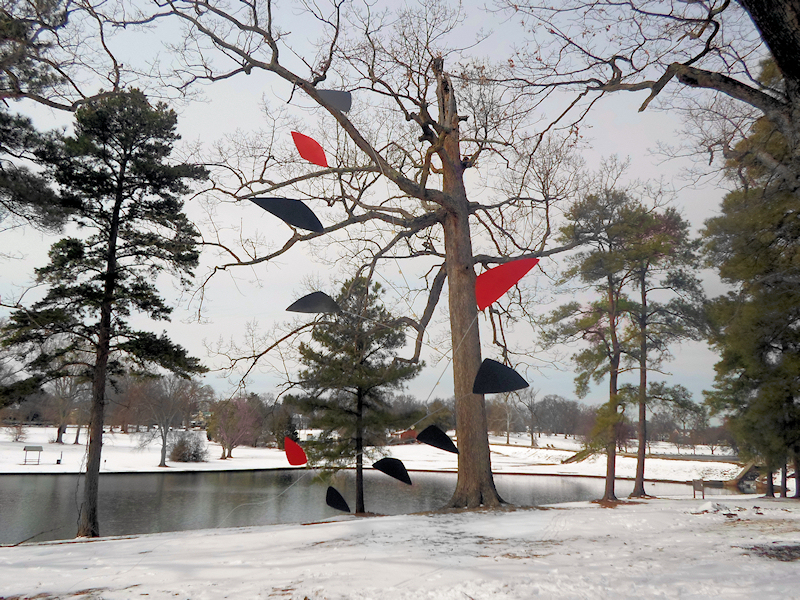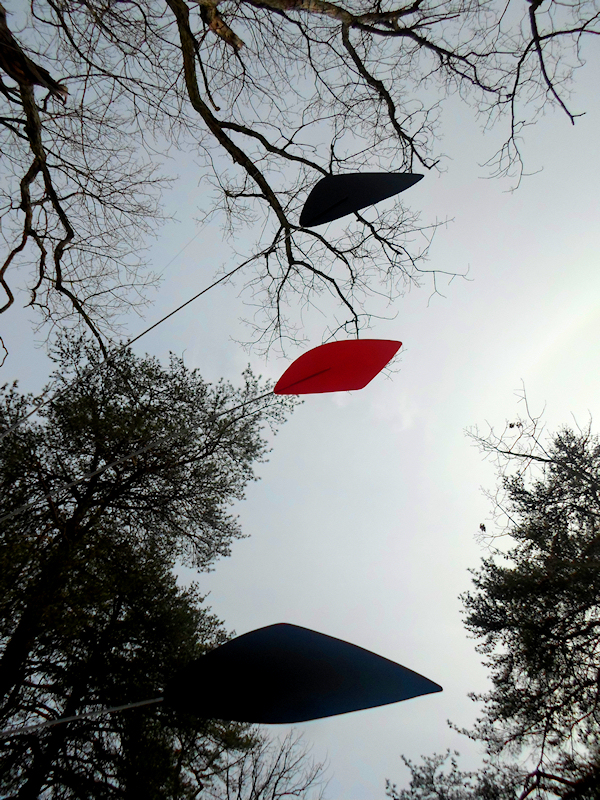 Upon the client's request, I disassembled this mobile after taking these photos and packed it so tightly that he could bring it to Buenos Aires on an airplane. See the photos of the reassembly and installation of the mobile on location.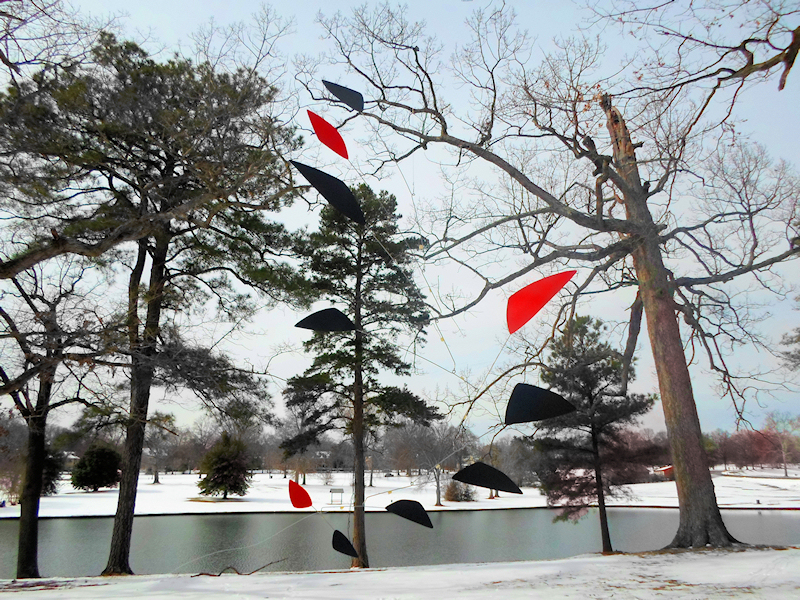 Not a Calder reproduction, but definitely strongly Calder inspired.
And just for fun, here's a GIF animation with a snow flurry (pun intended for the Calder aficionados reading this):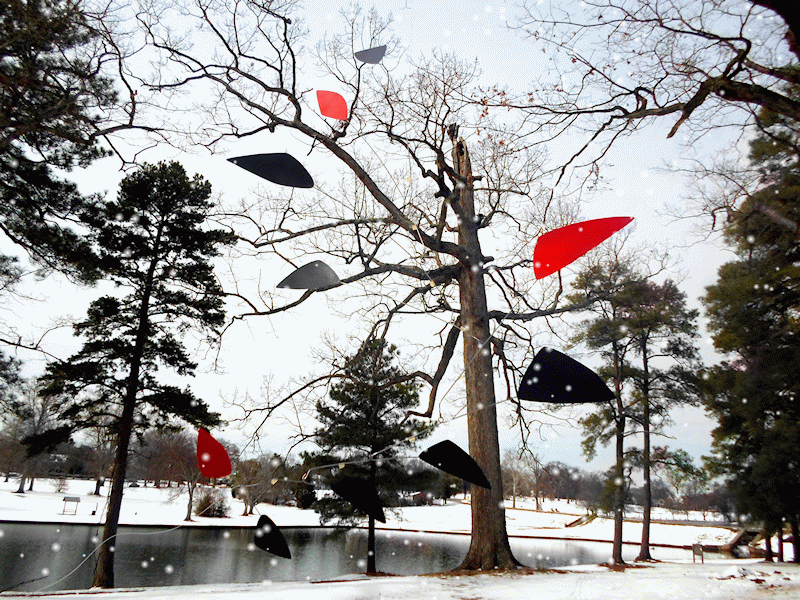 – Read more of my blog or see more of my large custom made mobiles –
Copyright © 2018 Marco Mahler