Photos of Large Mobiles – Custom-Made – Installed at Atrium
Photos of three large mobiles I designed, custom-made and installed last week in the atrium at the Marriott at Fair Oaks, Fairfax, Virginia – via P3 Design Collective and Apple Hospitality REIT. Made of aluminum, each mobile weighs only 15 pounds / 7 kg, and each mobile measures 20 feet / 6 meters in diameter (the largest sheet metal shapes measure 5 feet / 1.5 m in length). Installation of all three mobiles took only 2 1/2 hours, including height adjustments. These are photos I took myself, professional photos should follow within a month or two.
These mobiles won 3rd Prize in the 2015 International Kinetic Art Competition. The hotel is now the second highest ranked Marriott Hotel in North America for "Design and Decor".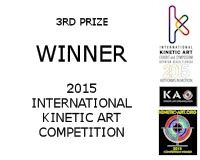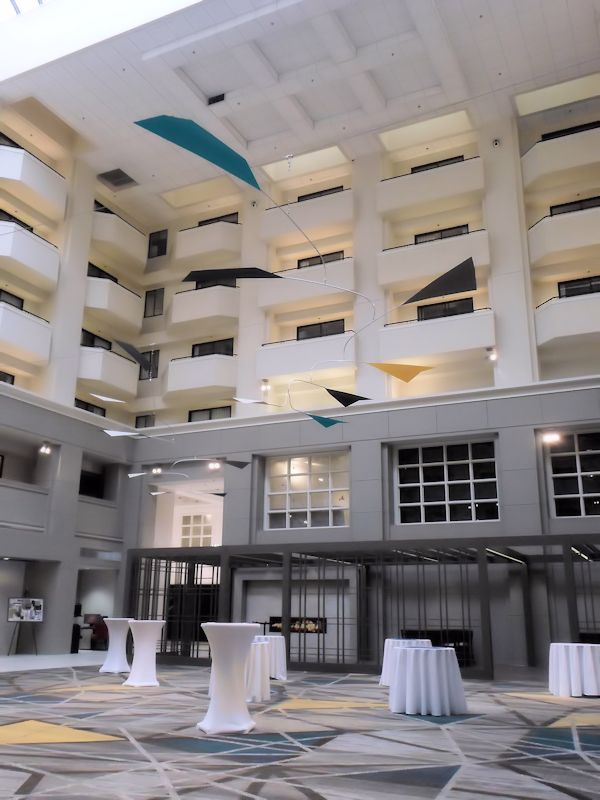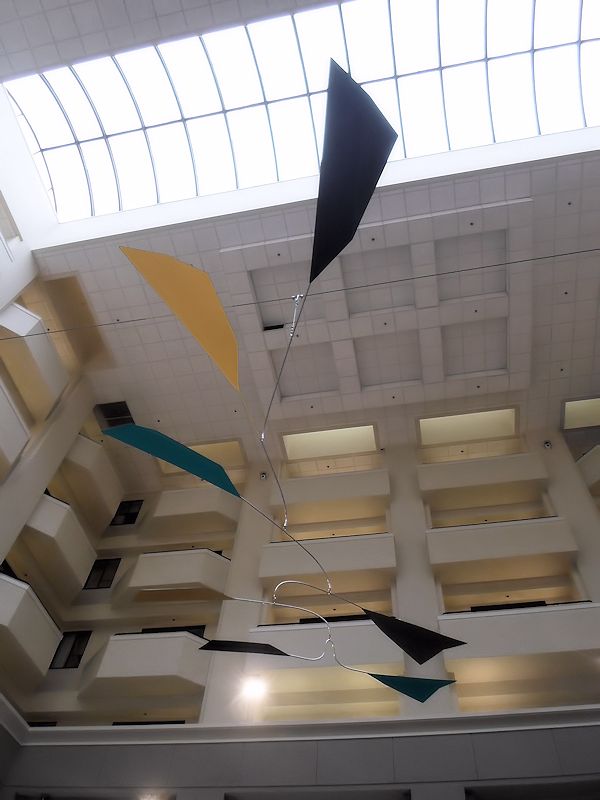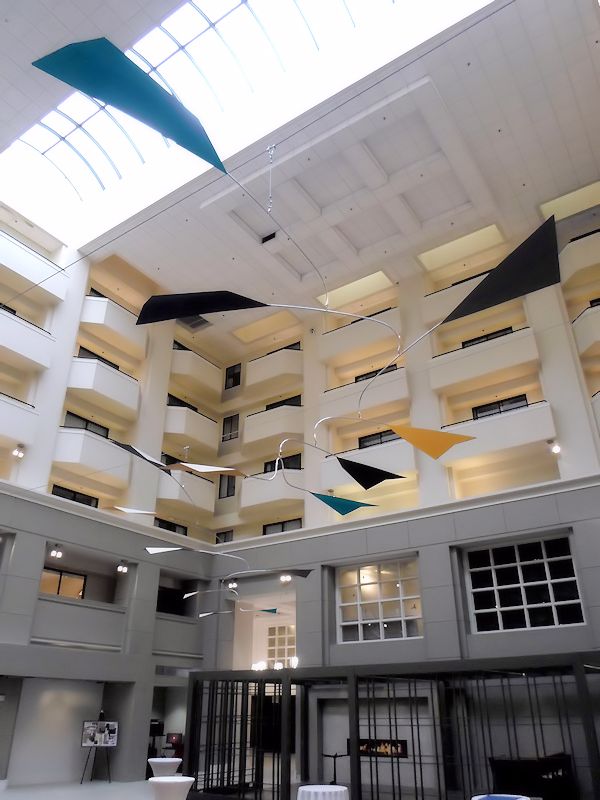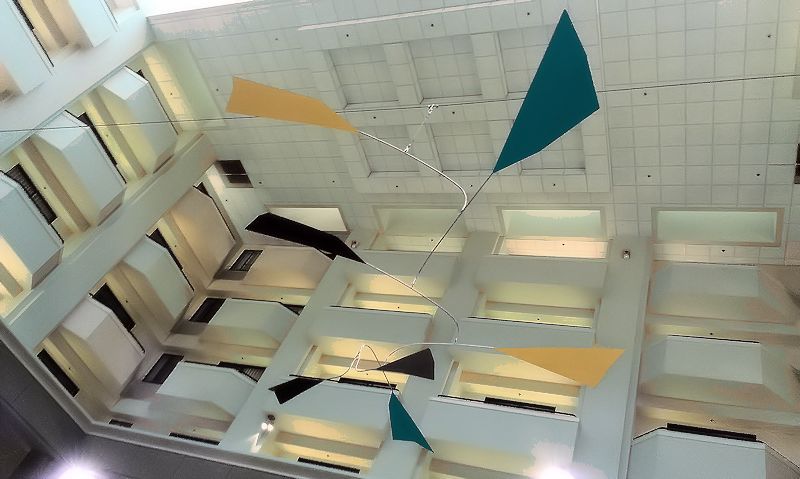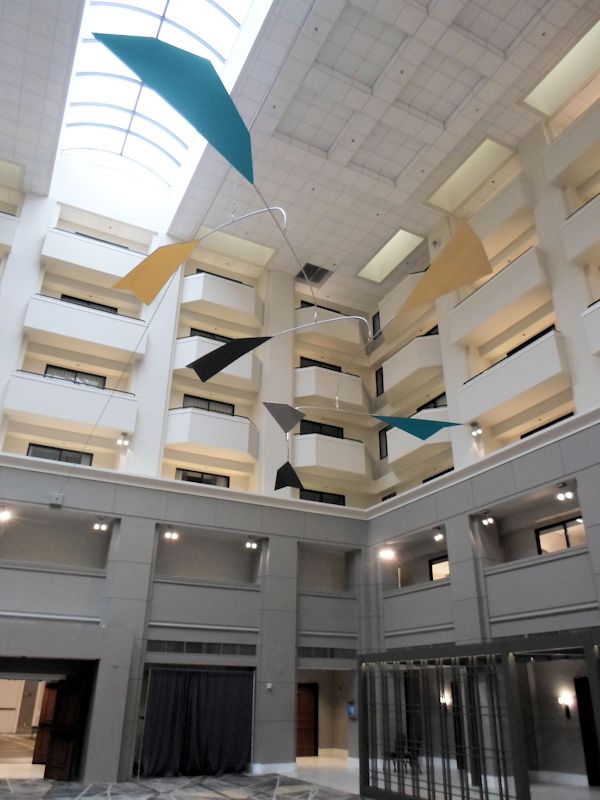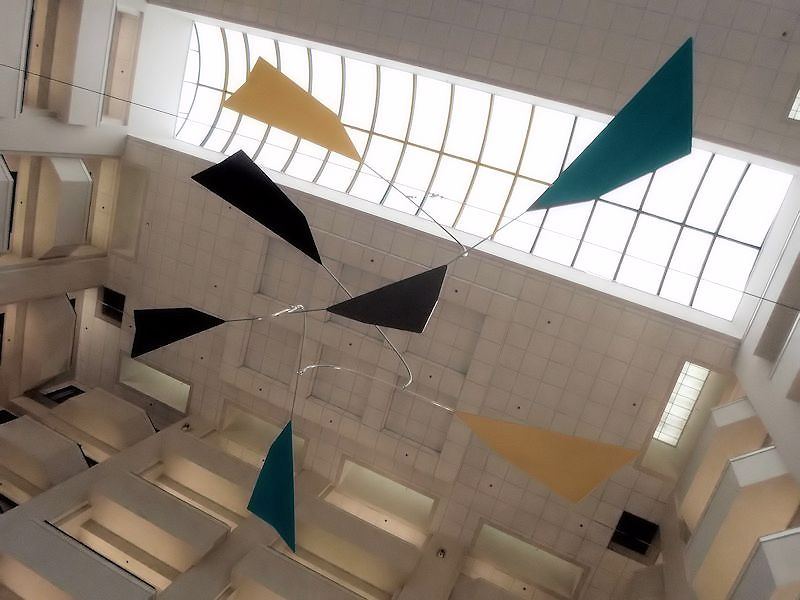 – See more of my large mobiles or read more of my blog about mobiles –
Copyright © 2018 Marco Mahler