Calder at Art Basel Miami Beach – Mobiles Constitute a Trend
Today at Art Basel Miami Beach, Leonardo DiCaprio also came to buy. As the dealer David Nahmad stood in front of an Alexander Calder mobile at Helly Nahmad Gallery, the heavily bearded actor approached him and asked, "I need your advice on a Picasso drawing," and the two walked to a rival's booth. The Calder mobile they stood in front of, pictured below, is Rouge Triomphant, ca. 1959–63, measuring 110 × 230 × 180 in / 279 x 584 x 457cm ("bigger than a taco truck" according to the Wall Street Journal), which sold for US$9.7m just two years ago at Christie's and is now priced at US$35m (As of Friday, a collector has reportedly reserved it).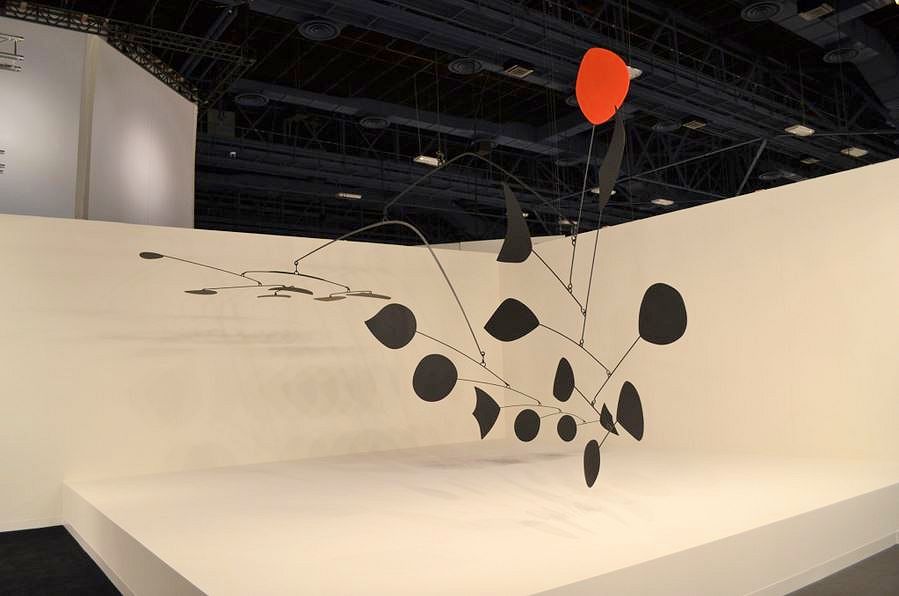 Article "Upwardly Mobile" in The Art Newspaper: "Mobiles definitely constitute a trend at Art Basel Miami Beach, with organizers seeing an increase in the number of galleries installing hanging works … The number of mobiles is striking."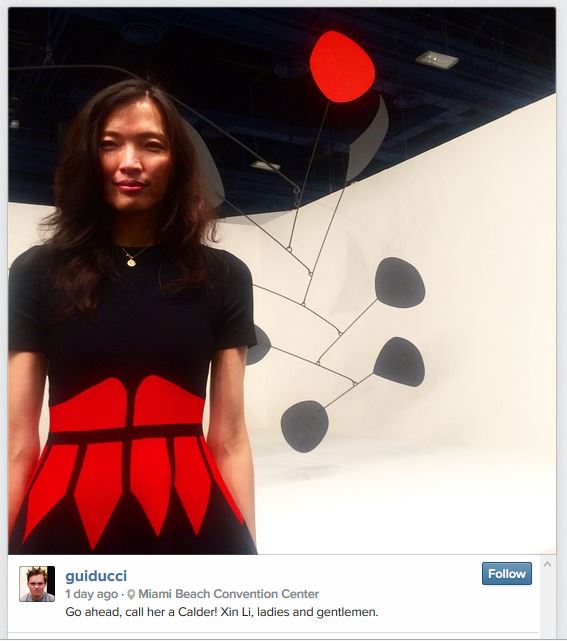 Xin Li (see this and this), deputy chairman of Christie's Asia, with Rouge Triomphant at Art Basel Miami Beach, played a very significant part in selling Calder's mobile Poisson volant (Flying Fish) (1957) for a record-breaking US$25m in May of this year.
Also at Art Basel Miami Beach: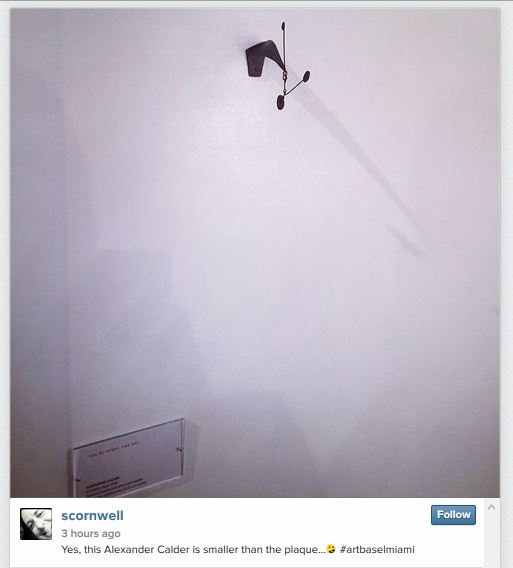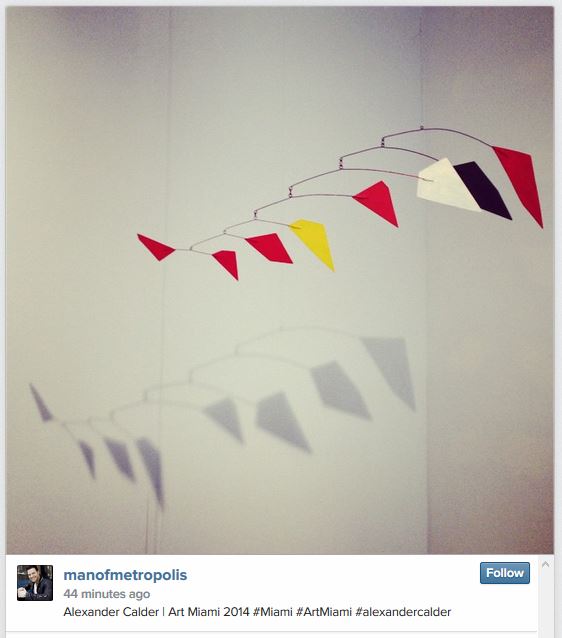 See Calder Foundation President Sandy Rower's Top 5 Picks at Art Basel Miami Beach 2014
– See the mobiles for sale at Art Basel Miami Beach 2017 –
– Read more of my blog about mobiles –
Copyright © 2018 Marco Mahler