New Article on Houzz: "A Top Mobile Designer Shows How to Create a Calder-Inspired Mobile"
I wrote a new article for Houzz: "From the Artist: How to Make a Real Mobile – It's all in the balancing points: A top mobile designer shows how to create a Calder-inspired installation of your own". It explains how to make a "real" mobile, meaning one in which the balance of the different parts depend on each other, which results in much more interesting dynamics than if you just tie a number of objects to a coat hanger or a horizontal circle.
None of the how-to articles that I've come across explain how the balance structure of a real mobile works in simple terms. This article provides you with a sort of blueprint for mobiles. Once you have that, you can apply it using any materials, whether those are just some random objects you find around your house, objects specific to a season or a holiday, or some mid-century modern shapes.
Read it, experiment and have fun!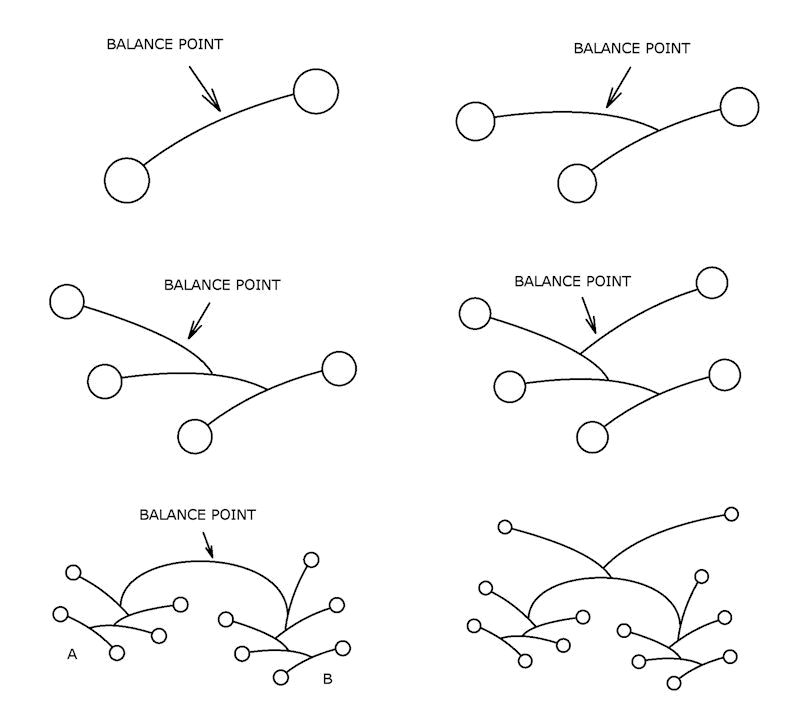 Copyright © 2018 Marco Mahler