New Contemporary Original Mobile Sculptures in Progress – Part 2
Additional snapshots of additional new abstract mobile sculptures that I'm currently working on: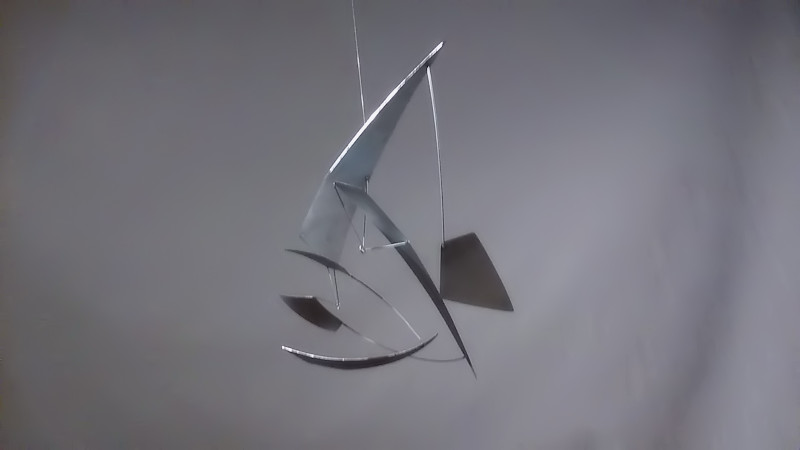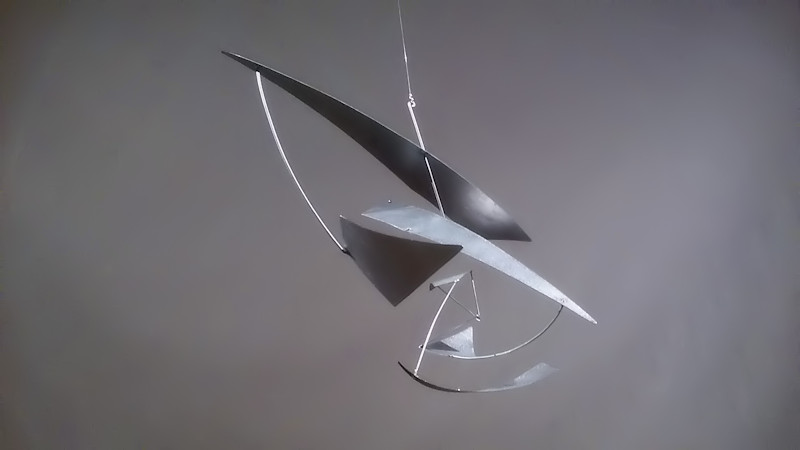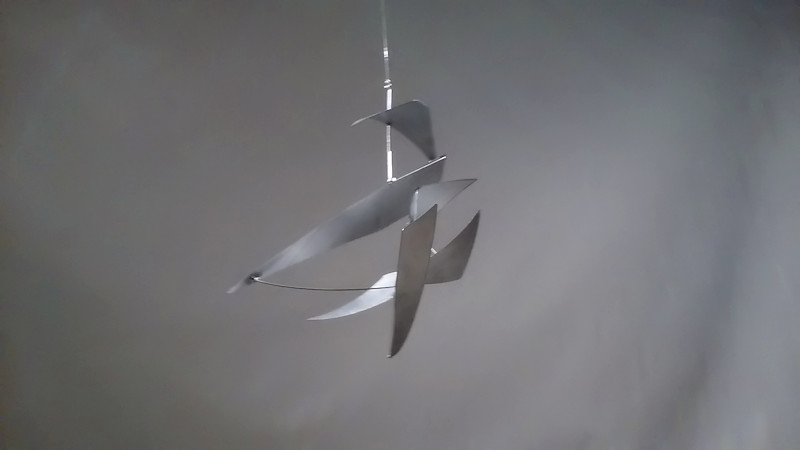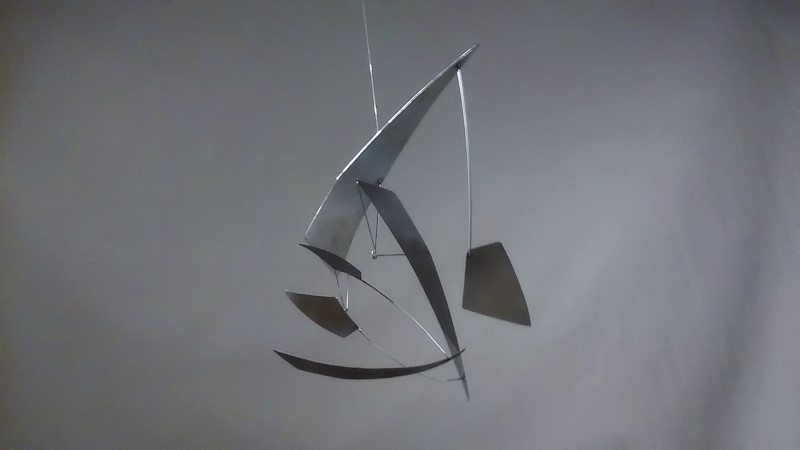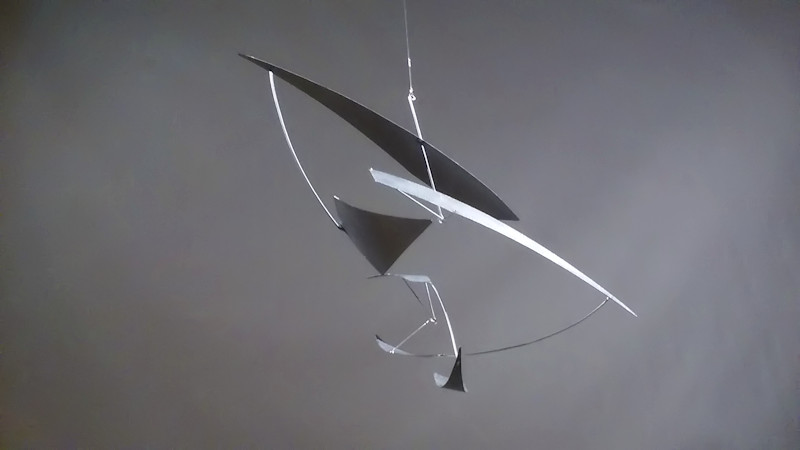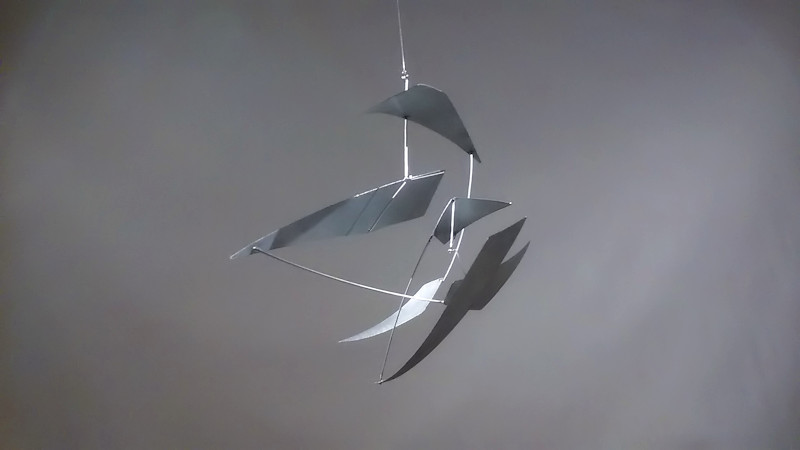 Each part in these mobiles is suspended and balanced. The balance structure in each mobile is essentially the same as in an classic Calder mobile, which is basically a whippletree mechanism turned upside down. They are suspended kinetic sculptures, each part is able to move independently with the air currents. They're all made of steel.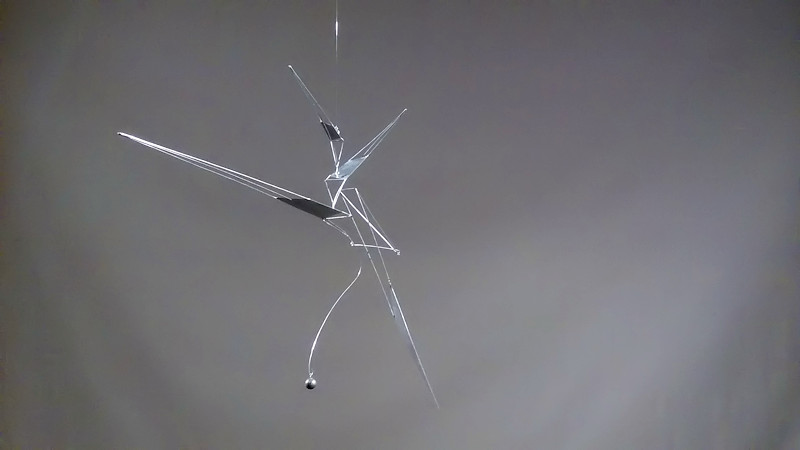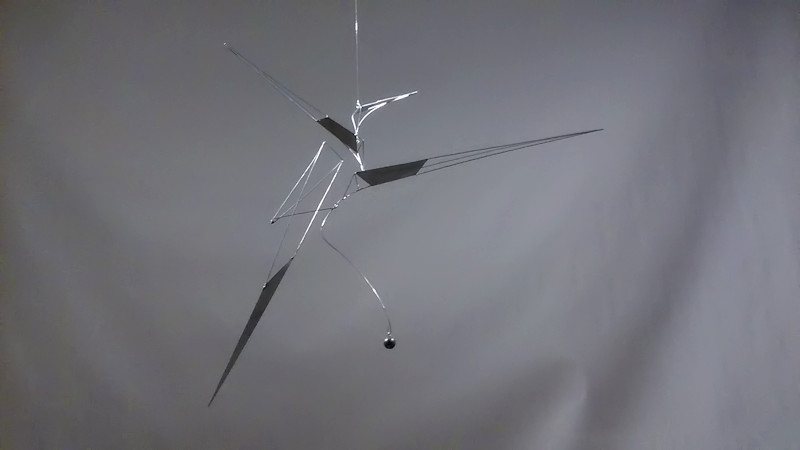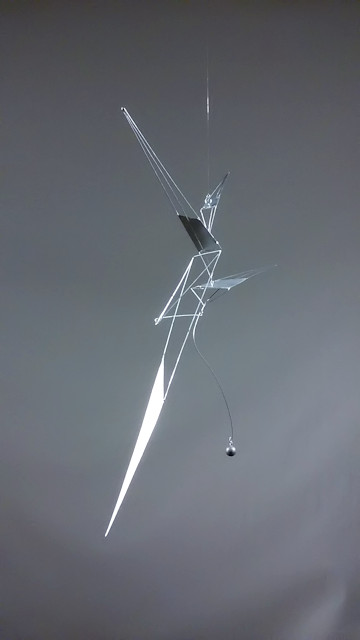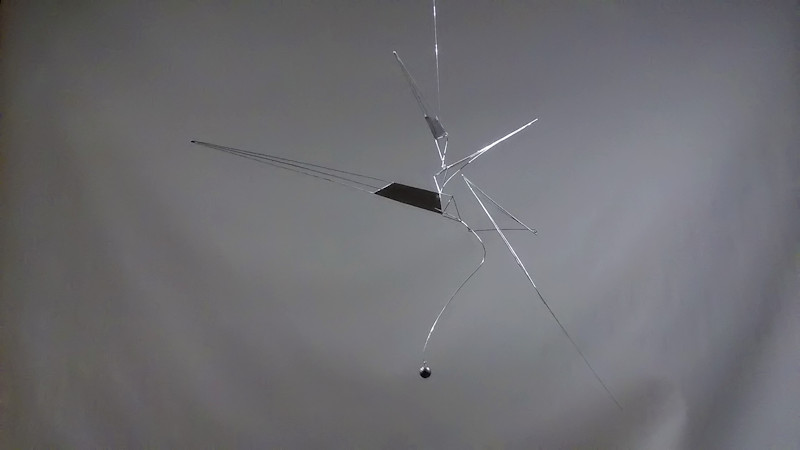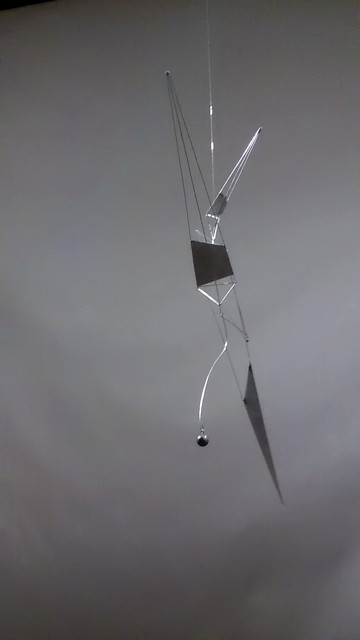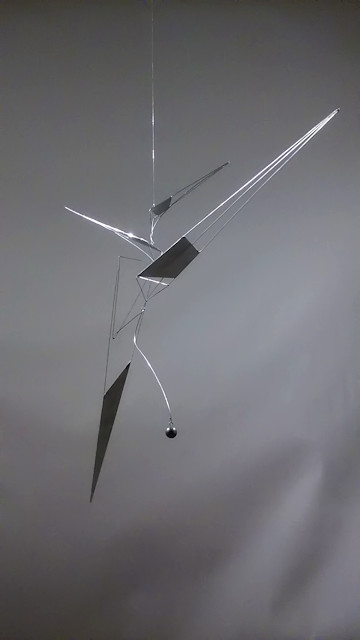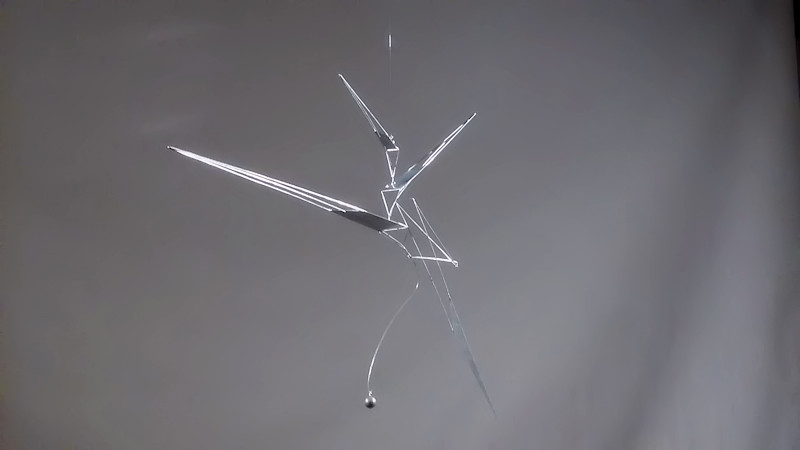 These mobiles may be more contemporary in design, as opposed to some of the larger commissioned mobiles that I've made that are inspired by Alexander Calder's work (originator of the mobile sculpture) or some of the more mid-century modern mobiles. They also seem to be coming full circle back to some of the very first mobiles I made.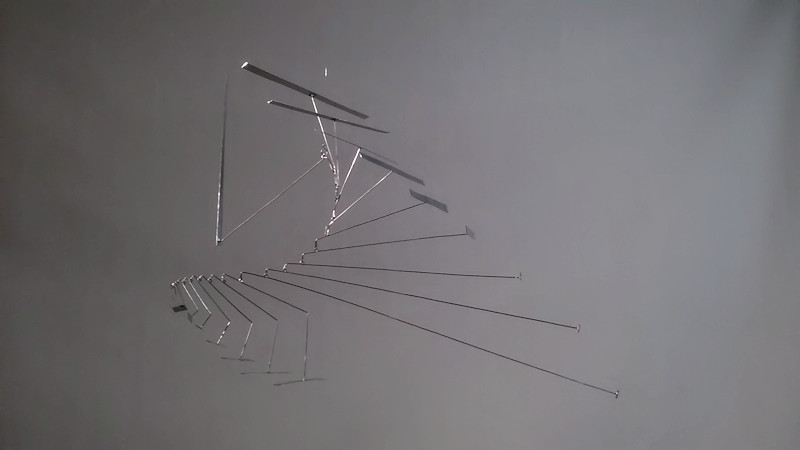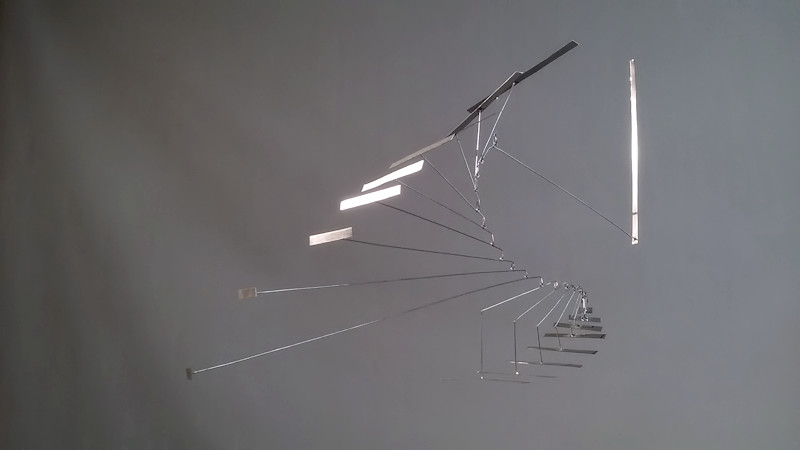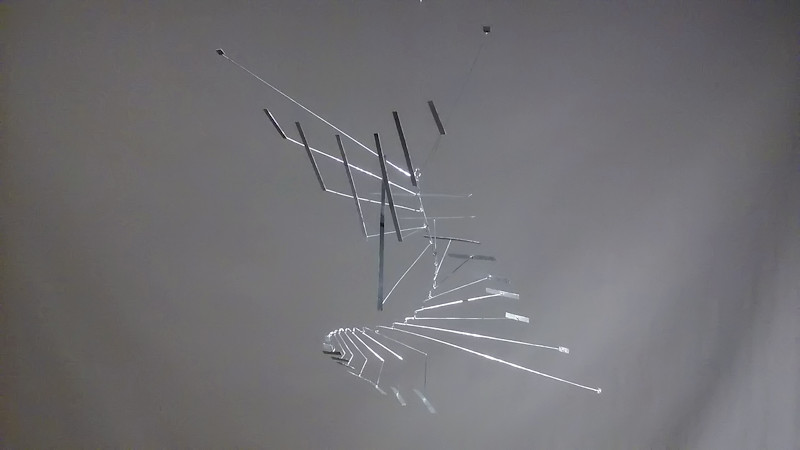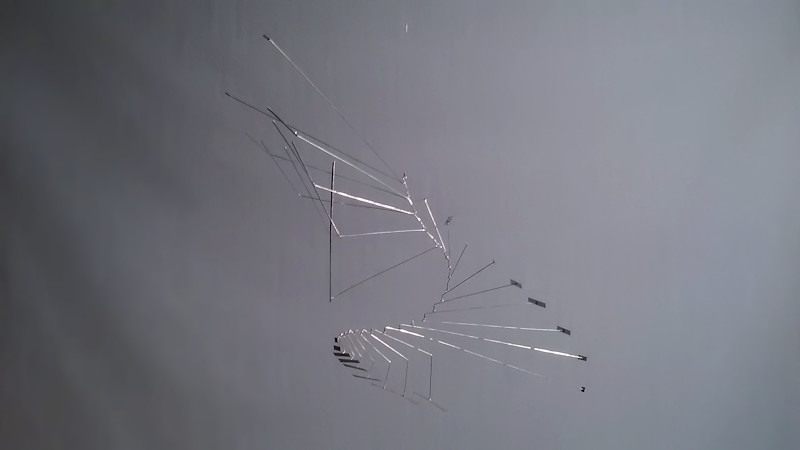 I'll see your spider and raise you a centipede?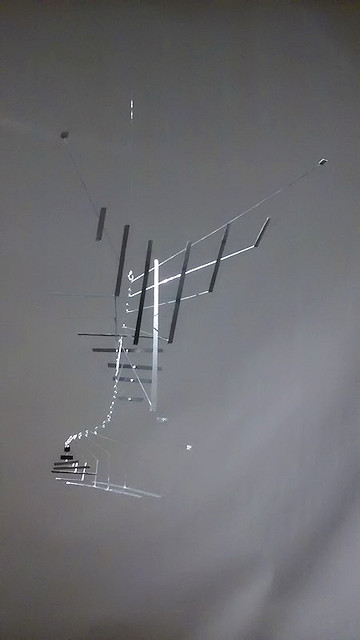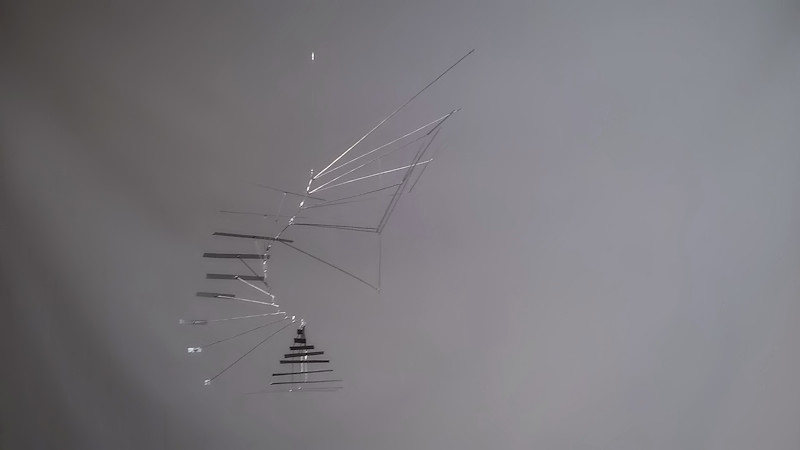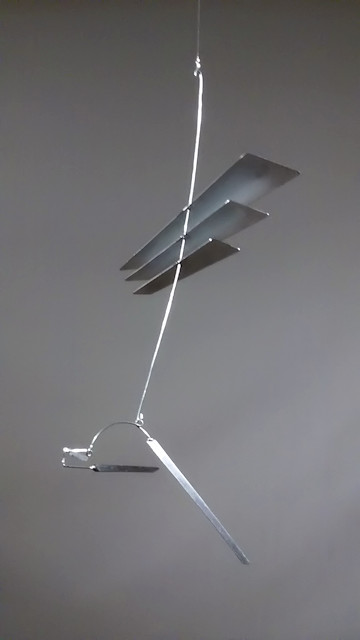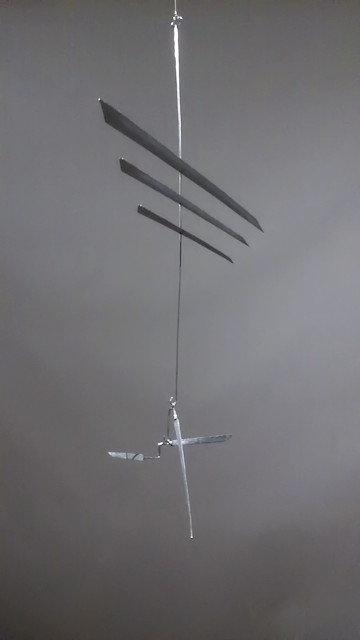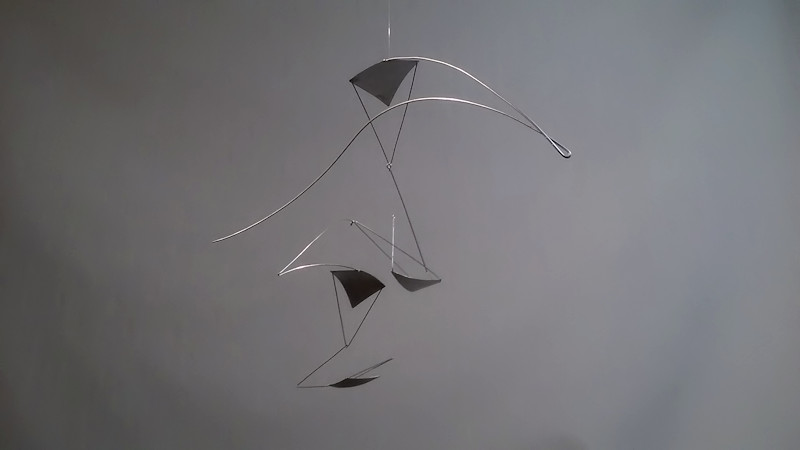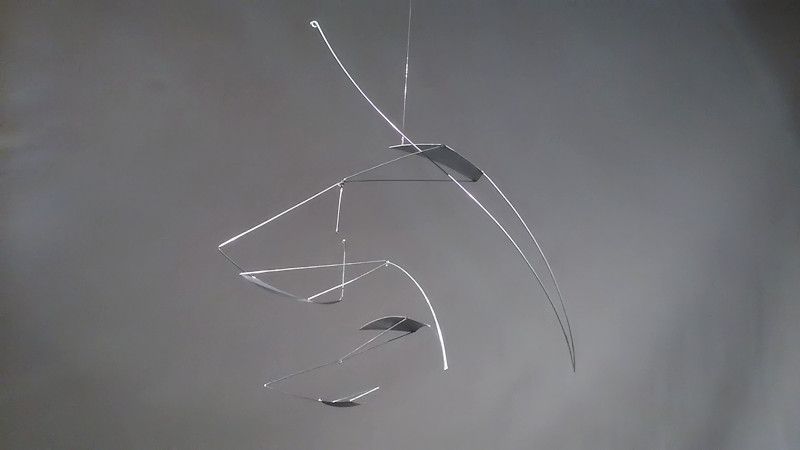 I'm not sure yet what I'll be doing with these mobiles. Maybe use them as maquettes for larger custom sculptures, or maybe finish them and see about an art gallery show for a change. Either way, they seem to be rather new, contemporary and original (and sometimes gravity defying?) to me, which I'm very excited about.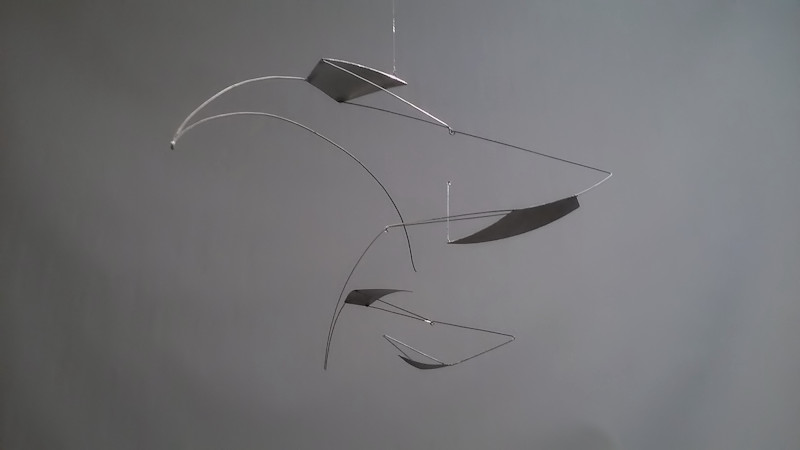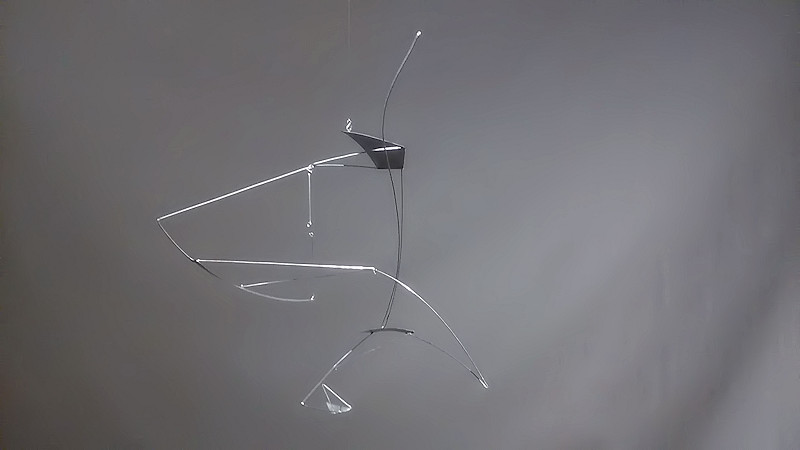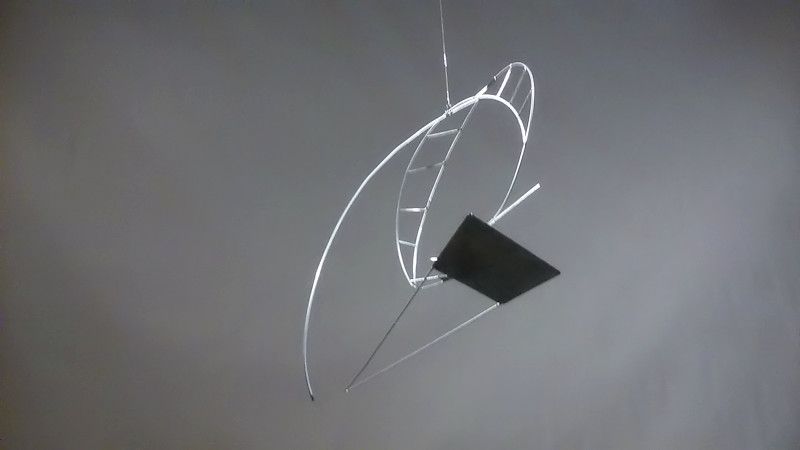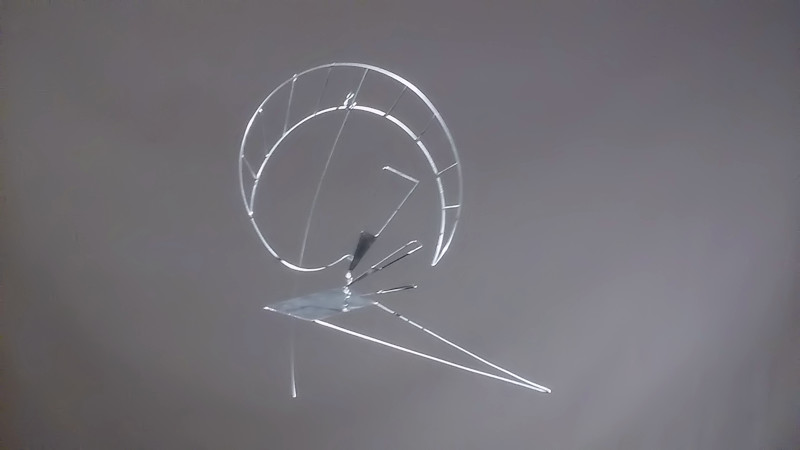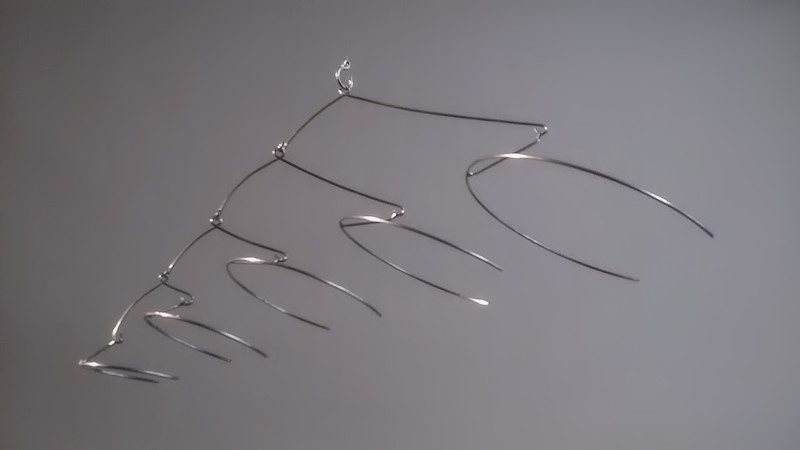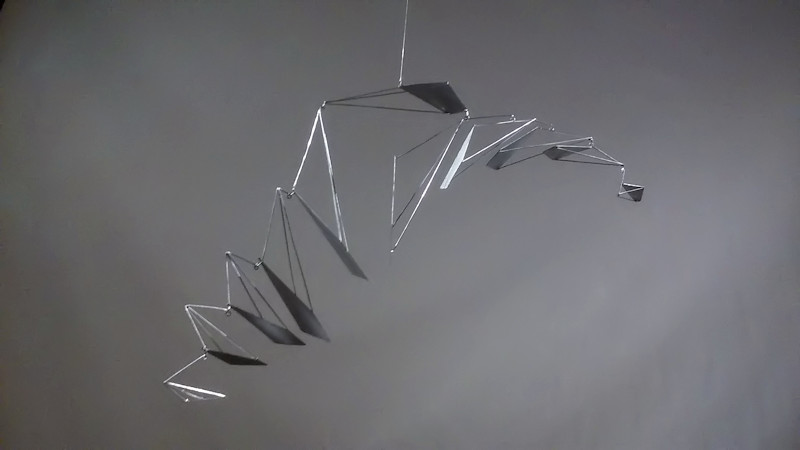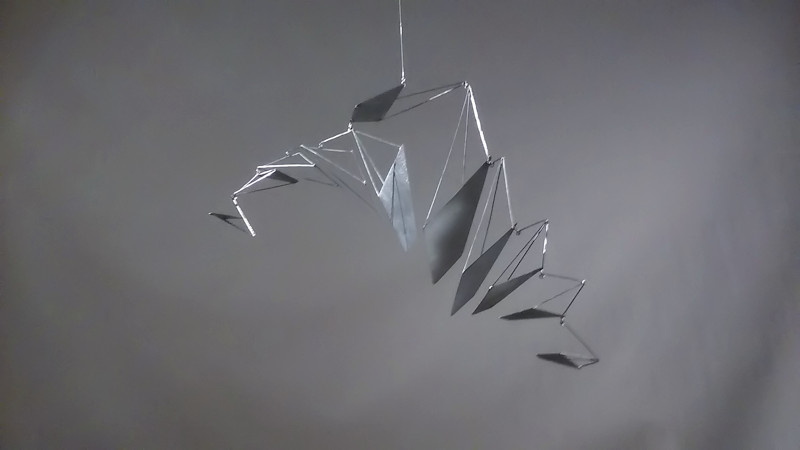 See New Contemporary Original Mobile Sculptures in Progress – Part 1
See an additional contemporary mobile sculpture
See more of my mobiles
Copyright © 2018 Marco Mahler