Beautiful original Calder hanging mobile at Vedovi Gallery
Vedovi Gallery in Brussels, Belgium, currently has (among other great works) a very beautiful original Alexander Calder hanging mobile on display.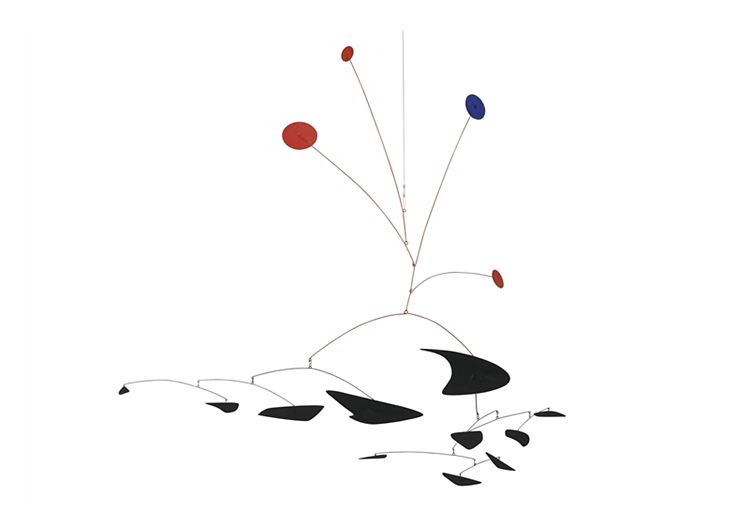 Red, Orange and Blue
1949
painted sheet metal and wire
148.6 x 132.1 x 101.6 cm (58.5 x 52 x 40 in)
Original Calder hanging mobiles are outside of most people's budgets, being sold at fine art auctions from the hundreds of thousands to several millions of dollars, with $18.5 million being currently the most expensive hanging mobile ever sold. Consider one of my hanging mobiles instead or get in touch with me for a custom hanging mobile. Please keep in mind that I am not (nor is anyone else) allowed to make a Calder replica / copy / reproduction. All his works are copyrighted and it would be illegal for me (and anyone else) to do.
Copyright © 2018 Marco Mahler